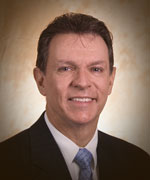 Dr. Jones' publication underscores his outstanding contributions to the field and his work with colleagues in Peoria and throughout the world on new and innovative techniques which help to maximize results and improve care for patients."
PEORIA, IL. (PRWEB) March 24, 2012
Dr Glyn Jones, MD of the Illinois Plastic Surgery Group Peoria, has published his second book titled, "Reconstructive Surgery: Anatomy, Technique, and Clinical Applications" offering insightful and groundbreaking answers to questions of reconstructive surgery. Drs. Glyn Jones and Michael Zenn's work comprehensively presents dissection procedures, clinical applications and step by step surgical techniques. Their work is considered a continuation of Mathes and Nahai's classic work on reconstructive surgery.
"Reconstructive Surgery: Anatomy, Technique, and Clinical Applications" delves into a variety of reconstructive procedures providing optimal clinical solutions and guidance for specific problems. It also features 4 DVD's and thousands of intricate medical illustrations. This masterpiece is considered essential for residents and must for any medical professional. Dr. Glyn Jones has taken original reconstructive surgery publications to the next level and his expertise has provided the medical community with new answers to the ever expanding field of reconstructive surgery.
"Dr. Jones is world renowned for his expertise in all areas of reconstructive surgery, with particular emphasis on breast surgery states Karen Berger publisher and CEO of Quality Medical Publishing. "He is widely sought after as a lecturer both nationally and internationally. This publication, along with his other landmark books on breast reconstruction, underscores his outstanding contributions to the field and his work with colleagues in Peoria and throughout the world on new and innovative techniques which help to maximize results and improve care for patients."
"I am excited for this book to be released and it is a great opportunity for me to help other physicians across the country on reconstructive surgery techniques," said Jones. "Illinois Plastic Surgery Group has been very supportive to with my research and writing. I am honored to have had the chance to write this book and spend time on my passion – Reconstructive Plastic Surgery Techniques."
About Dr. Glyn Jones
Dr. Jones was born and raised in Bulawayo, Rhodesia, now known as Zimbabwe. He graduated medical school from the University of Rhodesia with honors in anatomy, biochemistry, pathology and social medicine. He received postgraduate training in general and plastic surgery in Rhodesia and Cape Town, South Africa and completed his residency in plastic surgery at Emory University in Atlanta. He is board certified by the American Board of Plastic Surgery and the American Board of Surgery and a member of the American Society of Plastic Surgeons.
Dr. Jones also received fellowship training in cosmetic surgery, craniomaxillofacial surgery and hand surgery. Prior to joining Illinois Plastic Surgery, Dr. Jones was a full-time faculty member at Emory University for over 10 years. He is currently on staff at the University of Illinois College of Medicine at Peoria (UICOMP) as Professor of Surgery (Plastic). Dr. Jones is recognized for his extensive qualifications and experience in all cosmetic and reconstructive procedures, but specializes in facial and body cosmetic surgery and breast reconstruction after cancer.
Contact:
Stuart Patty or Dr Glyn Jones
Phone 309-495-0213
Email address spatty(at)peoriasurgical(dot)com
http://www.IllinoisPlasticSurgery.org