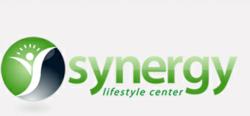 Bakersfield, CA (PRWEB) September 27, 2012
Addiction medicine is one of the most dynamic of all medical specialties and Bakersfield's own Dr. Jan Trobisch is dedicated to providing the most up-to-date treatments for all the new developments and substances that individuals seek help for.
Recently, Dr. Trobisch has seen a rise in new substance abuse, like the designer drugs of bath salts and spice. He attends the CSAM Course out of the desire to seek out new and effective treatment options for these growing concerns.
The course covered all topics of addiction medicine and all substances of addiction, an important focus remained on the current epidemic of prescription pain killers such as oxycodone and hydrocodone, more commonly known as Vicodin or Norco. These ongoing courses underlined that the danger of such prescription drugs is often underestimated due to the fact that these drugs are prescribed by doctors and supplied by pharmacies which misleads many users into thinking these drugs are somehow safer than the narcotics found on the streets.
The Addiction Medicine Board Review Course is offered biannually by the California Society of Addiction Medicine in San Francisco. This year's conference took place September 5-8th. CSAM is a professional organization of Addiction Medicine specialists that is dedicated to improving the treatment of substance use disorders.
Dr. Trobisch has been board certified in Addiction Medicine by the American Board of Addiction Medicine since 2008. His Bakersfield, CA treatment facility is home to some of the most cutting-edge treatment programs available.
Synergy Lifestyle Center recently announced a new outpatient detox program for prescription drugs and illegal substances that takes a unique approach to patient recovery by tailoring the treatment programs to the individual. For some patients, a rapid detox lasting 7-14 days is possible—while others require an extended program lasting 3-6 months. More personalized information is only available through consultation.
The new program has been successful by all account. Dr. Trobisch adds, "Currently we are averaging one new patient every single day."
About Synergy Lifestyle Center:
Synergy Lifestyle Center, located in Bakersfield, CA, offers a comprehensive approach to Medical Weight Loss and Addiction Treatment that is tailored to your specific needs through the combination of various proven treatment methods.
Our highly trained professionals are standing by to improve your emotional and physical health. Find out for yourself and schedule an appointment at 661-878-9100 or contact Synergy Lifestyle Center at http://www.synergylifestylecenter.com/.