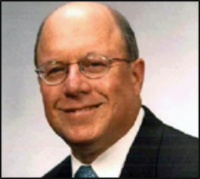 Steve's contributions to the development of in situ and on-site remediation products, strategies, and services are recognized internationally
Chicago, IL (Vocus) September 21, 2010
Adventus Americas Inc., a leader in soil, sediment, and groundwater remediation technology, announces that Dr. Stephen Koenigsberg, Vice President, has been honored with the Lifetime Achievement Award (Industry Sector) by the Annual International Conference on Soils, Sediments, Water and Energy. The Conference is facilitated by the Association for Environmental Health of Soils which was founded in 1990 and has now evolved into The AEHS Foundation (http://www.aehsfoundation.org).
This award is given to environmental professionals who are deemed to have given significant contribution to a field of science or engineering, as assessed by the level and longevity of contributions, assumption of responsibilities, and volunteerism for charitable organizations and not-for-profit groups in the areas of industry, academia, government and military.
"Steve's contributions to the development of in situ and on-site remediation products, strategies, and services are recognized internationally" said Dr. Alan Seech, CEO of Adventus Americas Inc., "and his more recent work with advanced diagnostic tools to expedite site closure represents an important part of the future of our industry. We are proud to have Steve's work recognized by the prestigious AEHS Foundation."
This is the fifth year the award has been presented. Past recipients in 2009 include Deborah A. Cory-Slechta, UMDNJ and Rutgers University in the area of academia, Barbara Beck, Gradient Corporation in the area of industry, John T Wilson, R.S. Kerr Research Center in the area of government, and Thomas Jenkins, USACE Engineer Research and Development Center in the area of military.
Contact Information:
Stephen Koenigsberg, Ph.D., Vice President — Adventus Americas Inc.
2415 Campus Drive, Suite 140, Irvine CA 92612
Tel: 949.756.8078 | Fax: 949.474.9828 | Mobile: 949.433.5401
E-Mail: Stephen.Koenigsberg(at)AdventusGroup(dot)com
About Adventus Group – Environmental Biotechnologies for the 21st Century
Adventus Group provides a growing portfolio of leading environmental remediation technologies, including patented offerings from Adventus Americas Inc. and EnviroMetal Technologies Inc. Our business model supports site owners, environmental engineers, consultants, regulators, and the academic community by providing unbiased design, and selection of the most cost-effective remediation strategies. Our proprietary portfolio includes:
In Situ Chemical Reduction (ISCR™) technologies:

DARAMEND® for soil, sludge and sediment;
EHC® portfolio of injectable amendments for groundwater;
EHC-A® liquid formulation for wells and other networks;
EHC-M® for immobilization of soluble metal impacts;
A-SOX™ canister delivery system;
ZVI PRBs and related groundwater treatment innovations;
ZVI-Clay for in situ source zone treatment;
EHC-O® oxygen releasing compound for in situ hydrocarbon treatment;

O-SOX™ canister delivery system;
ISGS™ in situ geochemical stabilization of DNAPL;
AquaBlok® for in situ sub-aqueous capping and treatment of sediments;
AquaBlok+™ for capping and treatment of impacted sediments;
HoleBlok+™ down-well, low-permeability sealant;
mGCW™ microbiologically enhanced Groundwater Circulation Wells;
Modeling Services for optimization of remedial designs and strategies.
The Adventus scientific team is a recognized practice leader, with over 500 Abstracts published within the industry. Through March 2010, we have successfully treated over 8,000,000 metric tons of soil impacted by hazardous wastes — and millions of gallons of groundwater — at over 1,000 sites around the globe.
The Adventus family of companies is always seeking strategic partnerships with complementary remediation biotechnologies, and qualified international licensees in numerous countries. For more information please contact Dr. Alan Seech at Alan.Seech(at)AdventusGroup(dot)com or visit us online at http://www.AdventusGroup.com or http://www.eti.ca.
About AEHS Foundation – Association for Environmental Health and Sciences Foundation, Inc.
The Association for Environmental Health and Sciences Foundation, Inc. is a non-profit, member-supported, professional organization, whose purpose is to facilitate communication and foster cooperation among professionals concerned with the challenge of soil, sediment, air and water assessment, cleanup, and protection. The Foundation is devoted to enhancing the flow of information between the regulatory and regulated communities; scientists and non-scientists; theoreticians and practitioners; and the public and private sectors. AEHS Foundation facilitates conferences, seminars, publications, collaborative partnerships and our members-only online community.
For more information about how the AEHS Foundation can help bring the appropriate technical expertise to your business, please contact Dr. Paul Kostecki at paul(at)aehsfoundation(dot)org or visit us online at http://www.aehsfoundation.org.
###