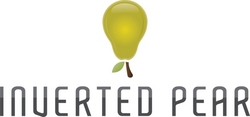 "We're excited about the quality of the Dracula HD app. Dracula fans and fans of Halloween will enjoy the unique adaptation this app provides to this classic piece of literature,"
Bloomington, IN (PRWEB) September 27, 2010
Inverted Pear, the multimedia book developer of Author Solutions (ASI), Inc., announced Monday that its debut iPad app—Dracula HD—is now available through the iTunes App Store. The abridged, high-definition treatment of Bram Stoker's classic features custom, hand-rendered artwork and animations, as well as an original music score. The app's cost is $4.99.
"We're excited about the quality of the Dracula HD app. Dracula fans and fans of Halloween will enjoy the unique adaptation this app provides to this classic piece of literature," said Kevin Weiss, ASI president and chief executive officer.
Dracula HD's developer, Inverted Pear, was launched by ASI to provide authors with an industry-leading resource for bringing their books alive through interactive formats. The company creates apps for iPads and iPhones, ranging from simple flipbooks to deluxe productions like Dracula HD. As well, Inverted Pear plans to expand its capacities to include Android phones and other platforms.
"The very definition of 'a book' is changing daily. Integrating media, like animation and sound, into a story presents authors endless opportunities to reach out to readers who consume their content across different platforms. Through Inverted Pear, we will help these authors explore the full l potential of their works by increasing opportunities for it to be discovered," said Weiss.
For more information on ASI's leadership of the indie book publishing revolution, log on to authorsolutions.com. To learn more about Inverted Pear, ASI's multimedia book developer, please visit invertedpear.com.
About Author Solutions, Inc.
Author Solutions, Inc. (ASI), an Inc. 5000 company, is owned by Bertram Capital and is the world leader in indie book publishing—the fastest-growing segment of publishing. ASI's self-publishing brands—AuthorHouse, AuthorHouse UK, iUniverse, Trafford, Xlibris, and Wordclay—have helped more than 85,000 authors self-publish, promote, and bring to market more than 120,000 new titles. Through strategic alliances with leading trade publishers, ASI is making it possible to develop new literary talent efficiently and provide authors a platform for bringing their books to market. Headquartered in Bloomington, Indiana, ASI also operates offices in Indianapolis and Milton Keynes, England. Visit authorsolutions.com, or call 1-888-519-5121 x5238 for more information. Follow us on Twitter @authorsolutions.
###