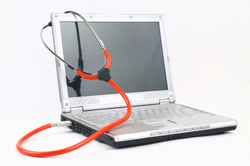 Busy people will ignore their health and allow pressing questions to go unanswered.
(PRWeb UK) December 22, 2009
DrAdvice, created by Dr Shazan Chughtai, was launched in September out of an increasing public demand for tailored medical and health advice at the convenience of the patient. During these hectic times, people don't always feel that they have the opportunity to discuss their health concerns. It's not always feasible to book and make time for an appointment with a doctor in between work, household chores and having to pick the kids up from school. Often, busy people will ignore their health and allow pressing questions to go unanswered. By harnessing the power of the Internet, DrAdvice reconciles the modern lifestyle with technology.
DrAdvice differs from the many on-line health resources in that it ensures questions are being answered by a licensed doctor who is registered with the General Medical Council. Furthermore, DrAdvice is registered with the Information Commissioner's Office, and the website is regulated by the Health on the Net Foundation. Members of the public can be confident in knowing that the answers they receive are trustworthy.
So, how can a doctor answer someone's questions without even seeing them? Patients are actually able to upload images and/or documents associated with their concern. DrAdvice insists that this cannot replace an actual face-to-face consultation; however, the service is intended to supplement the doctor/patient relationship. It is a convenience, which allows members of the public an additional option.
Just as confidentiality is paramount in the consultation room, the DrAdvice website employs the latest in Internet encryption. These are the same measures used by most online banking facilities. Within as little as 24 hours, a doctor responds to a secure and unique DrAdvice mailbox with a friendly and jargon free correspondence.
Usually, one can only see their doctor during office hours. With the DrAdvice website, a doctor is available online 24 hours day, 7 days a week. Answers to health and medical questions are now only a few mouse clicks away.
###