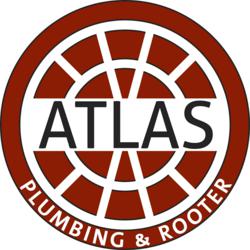 The Little Fire Fighter is a gas shut off valve that is attached to gas line that automatically shuts off gas in the event of a strong earthquake
San Francisco, CA (PRWEB) December 08, 2011
San Francisco plumbing contractor, Atlas Plumbing & Rooter is offering a special on a feature that just might save lives and property. Known as "The Little Fire Fighter," the installation of an earthquake shut off valve can prevent a gas leak during a tremor.
Atlas Plumbing & Rooter a San Francisco drain cleaning company can provide the installation of this valve for just $299. This special price is valid through the end of the year and is available to customers in the San Francisco and Peninsula areas.
San Franciscans know that the region is overdue for the next big earthquake. Precautions are taken every day and this $299 investment can prove priceless because it could save lives and property.
"The Little Fire Fighter is a gas shut off valve that is attached to gas line that automatically shuts off gas in the event of a strong earthquake," says Audra Hooten of Atlas Plumbing & Rooter.
Major earthquakes can cause a gas pipe to crack or rupture. The gas leak itself could be harmful to anyone trapped in the home and could be deadly if it combusts. The safety feature will trigger if the area is hit by an earthquake with a Richter Scale magnitude of 5.4 or higher. It comes in a variety of sizes depending on the home.
For more information, call 415-644-5742 or visit http://www.atlasplumbersf.com.
About Atlas Plumbing & Rooter
Atlas Plumbing & Rooter provides 24/7 Plumbing Services to San Francisco and the surrounding areas. Atlas Plumbing & Rooter is a full service plumbing contractor providing a range of repair and installation services, including drain cleaning, residential plumbing, water heaters and clogged drains.
###