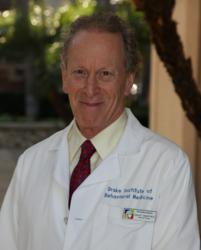 As a physician, it is both fulfilling and inspirational to see these children improve so much in 2-3 months
Irvine, California (PRWEB) January 05, 2012
The Drake Institute of Behavioral Medicine in southern California has applied a new neurofeedback technology in the treatment of Attention Deficit Hyperactivity Disorder patients that is enabling ADHD patients to achieve more rapidly the normalization of brain wave activity. This improvement into more coherent and harmonious brainwave activity reduces ADHD symptoms, and reduces the need for medication. The inappropriate levels of inattention, hyperactivity, and impulsivity improve as brain wave patterns move more and more towards normalization. Because multiple regions or networks of the brain can be involved in ADHD symptoms, then treating multiple regions simultaneously can produce greater clinical improvement. Advanced neurofeedback treatment protocols are derived from an analysis of the patient's quantitative EEG brainmap. As many as 19 areas of the brain can now be treated simultaneously to create more functional connections in the brain to improve inattention, hyperactivity and impulsivity.
The Drake Institute has been able to help ADHD patients for 2 decades utilizing neurofeedback. Previously, only 1 or 2 areas of the brain could be treated simultaneously but patients still experienced noticeable improvements. However, the new technology allows all 19 areas of the brain to be treated simultaneously, if necessary, which significantly facilitates resolving the disharmonious patterns in brain functioning. Thus improving symptoms and reducing the need for medications. By training all 19 areas of the brain simultaneously, the child is processing much greater information enabling the brain to develop to more normalized functioning easier.
Dr. David Velkoff, the medical director of the Drake Institue, states that "As a physician, it is both fulfilling and inspirational to see these children improve so much in 2-3 months".
ABOUT: The Drake Institute of Behavioral Medicine was founded in 1980. Originally it focused on treating stress related disorders and diseases using the mind body connection with biofeedback treatment methods. By 1992 it began to use neurofeedback technology and brain mapping to treat Attention Deficit Disorder. Gradually the Drake Institute began to apply its treatment methods to help Autism Spectrum Disorder patients as well.
###