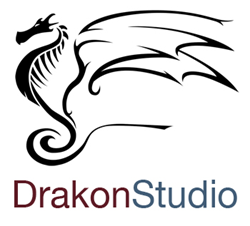 Growth is only one piece to our expanding puzzle, and we are very happy to welcome the challenge of continuing to move forward.
HOLBROOK, New York (PRWEB) June 03, 2013
Long Island video productions go on day by day from all sides of the island, and DrakonStudio has been moving around from location to location, producing videos for multiple creative projects.
One of the newest projects included a music video for YouTube sensation So Tiri, whose recent video "Feta kai Psomi" brought 1.4 million views. DrakonStudio's video production manager, Chris Tsalikis, joined the crew for So Tiri's newest video along with another DrakonStudio camera operator, Emily Logan.
Shooting for four days across Long Island, through the Bronx and across the water in New York City, Chris not only was a camera operator but also the Director of Photography. The video "Poppin Bottles with My Pappou" had 59,058 views in just the first 5 days of its release.
But that is not all that has been on DrakonStudio's plate. There are music videos being story boarded, commercials being scripted, websites being designed and events being filmed as DrakonStudio continues to focus on its many projects.
"With a few projects going on at once, we are enjoying the everyday challenges of working with our multiple clients simultaneously," said Miscelleana Rhinehart the Project Director at DrakonStudio. "Growth is only one piece to our expanding puzzle, and we are very happy to welcome the challenge of continuing to move forward."
For those who have visited DrakonStudio's website, the company is also announcing something else in the works: a new website for the expanding Long Island video production company. The new website will include new interactive media integrated with visuals of what DrakonStudio has to offer individuals and companies across Long Island and beyond.
For more information on what Long Island video production house DrakonStudio has to offer, visit http://www.drakonstudio.com; call the studio at 631-676-4804; connect with DrakonStudio at http://www.facebook.com/drakonstudio; or visit the company's blog at scrolls.drakonstudio.com.
Using the cunning creativity of its crew, local Long Island video production company DrakonStudio delivers a dose of double-duty, descriptive deftness with every personal or professional production and project. DrakonStudio is conveniently located at 321 Dante Court, Suite 9 in Holbrook.
About Nexteppe (http://www.nexteppe.com):
Nexteppe provides dealerships with a dedicated support team and a full suite of all-in-one products including InControlPro, Comment Builder and ProSHOTS. Take your dealership inventory marketing and management to the next level with Nexteppe. Learn more about how we can enhance your website's design and enhance your inventory marketing and management by visiting us on the web or calling our New York office at 888-572-8892.