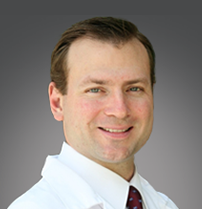 "Knowing what to look for before the disease has had the chance to progress can help us to develop better diagnostic and treatment options across the board," said Dr. Allison
Los Angeles, CA (PRWEB) June 02, 2016
Researchers from the University of California (Davis and Merced), Lawrence Livermore National Laboratory (LLNL), and Regeneron Pharmaceuticals have published a study in the online edition of the Journal of Orthopaedic Research on the genetic factors associated with cartilage deterioration in post-traumatic osteoarthritis (PTOA). The scientists believe that studying the gene expression of osteoarthritis as it progresses, and pinpointing any resulting biomarkers could help to develop targeted medication and treatment for the millions of patients who suffer from permanent joint damage as a result of osteoarthritis.
"For many people, osteoarthritis is a natural part of the aging process, where the cartilage that protects the joints begins to deteriorate over time as a result of normal wear and tear, leading to permanent damage to the joint," said Daniel C. Allison MD, FACS, a Los Angeles based orthopedic surgeon and orthopedic reconstruction specialist with expertise in musculoskeletal oncology, joint reconstruction, and anterior hip replacement. "Gaining a better understanding of how PTOA develops a decade or two after an ACL injury can potentially help to develop better treatment and preventive care as well."
Inflammatory arthritis can also contribute to joint deterioration: http://www.DrAllison.org/Inflammatory-Arthritis/
For the study, the researchers recreated the effects of an ACL rupture using a tibial compression mouse model to analyze how post-traumatic osteoarthritis develops after such injuries, specifically by examining gene expression and RNA sequencing at different time intervals, ranging from one day to twelve weeks after the injury. The researchers identified 1,446 genes, several of which were previously unidentified as regulators in the development of PTOA. The study is the first to use a whole joint gene expression approach with a tibial compression model, and the data compiled in the study allows the researchers to compare it to existing models to further understand how the progression of PTOA unfolds after traumatic injuries like an ACL tear.
"Unfortunately, many cases of PTOA and osteoarthritis are not caught until the patient has suffered significant deterioration of the cartilage and irreversible damage to the joint. Knowing what to look for before the disease has had the chance to progress can help us to develop better diagnostic and treatment options across the board," added Dr. Allison.
For more about traumatic skeletal injuries: http://www.DrAllison.org/Advanced-Skeletal-Trauma/
About Daniel C. Allison, MD, FACS.
Daniel C. Allison, MD, FACS, MBA, is board certified in orthopedic surgery with expertise in musculoskeletal oncology, joint reconstruction, and anterior hip replacement. He is Assistant Director of Orthopedic Oncology, Cedars-Sinai Sam Oschin Cancer Center. Dr. Allison is a fellow of the American College of Surgeons and the American Academy of Orthopedic Surgeons. As an orthopedic oncologist, Dr. Allison is a recognized leader in malignant problems of the musculoskeletal system, including soft tissue and primary sarcomas of the bone, invasive metastatic bone cancer, and invasive skin cancers of the back, pelvis, shoulder girdle, and extremities.
For more information about us, please visit http://www.DrAllison.org/
Daniel C. Allison, MD FACS
444 S San Vicente Blvd #603,
Los Angeles, CA 90048
(310) 730-8008
info(at)DrAllison(dot)org