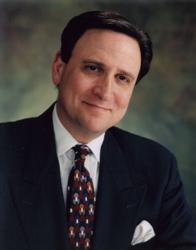 Dr. Stuart H. Bentkover is pleased to offer his patients advanced skin rejuvenation and tattoo removal treatments with the new RevLite® SI laser from Con-Bio and Cynosure
Boston, MA (PRWEB) June 26, 2013
Boston facial plastic surgeon Dr. Stuart H. Bentkover is pleased to offer his patients advanced skin rejuvenation and tattoo removal treatments with the new RevLite® SI laser from Con-Bio and Cynosure.
The RevLite® SI laser from Con-Bio and Cynosure is a new generation Nd:YAG laser device ideal for tattoo removal and skin rejuvenation. This laser system can be used for skin rejuvenation on patients with diffuse facial hyperpigmentation on light complexions. It can also be used for tattoo removal on individuals of light skin with tattoos of less than 1 square foot in surface area with no flesh color pigment, white color pigment or yellow color pigment. It has even proven effective on stubborn multi-colored tattoos. The best candidates for treatment with the RevLite® SI laser are those with Fitzpatrick skin types 1-3, or anywhere from light, pale white skin to medium, white to olive skin. The laser may not be appropriate for individuals with darker complexions as they may be at an increased risk for hypopigmentation.
Dr. Bentkover and licensed RN staff and aesthetician staff perform the RevLite® SI laser procedure in the office setting at Bentkover Facial Plastic Surgery and Laser Center. A topical anesthetic cream is used for the patient's comfort and each treatment takes just five to fifteen minutes to perform. Though it takes seven to ten days for any blistering to dry up, patients are able to return to work the very next day. Anywhere from five to fifteen treatments may be needed to achieve desired results.
Dr. Stuart H. Bentkover is a Princeton and Harvard educated physician board certified in facial plastic and reconstructive surgery and otolaryngology (ENT). He has extensive experience in the full scope of facial plastic surgery and laser surgery, with special expertise in rhinoplasty, revision rhinoplasty, facelift, injectable fillers, Botox, and laser skin resurfacing. Dr. Bentkover is active in the AAFPRS's Face to Face Program where he donates his surgical skills to aid victims of domestic violence. He was recently voted "Best Plastic Surgeon" by Worcester Magazine readers for "The Best of 2013".
He has offices in Worcester, and Stoneham, Massachusetts. To contact Dr. Bentkover or the Bentkover Facial Plastic Surgery and Laser Center, call (508) 363-6500 or visit them online at http://www.drbentkover.com/.