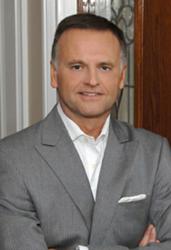 Indianapolis, IN (PRWEB) September 25, 2012
Indianapolis facial plastic surgeon Dr. Gregory Chernoff is proud to offer his patients the La Viv Therapy for natural facial rejuvenation. La Viv is a natural collagen supplementation system which helps to restore the skin to its original youthfulness. This revolutionary procedure uses the patient's own skin cells to enhance collagen production for long-lasting repair of wrinkles, thinning lips, acne scar and other skin depressions like chicken pox scars. This is a superior alternative to foreign substances like bovine collagen which are ultimately reabsorbed by the body over time and can lead to allergic reaction.
The La Viv process begins with a simple biopsy taken from the back of the ear. This is sent to the La Viv laboratory where cell culture techniques are used to expand the cells and create an enhanced "Protein Repair System." After approximately eight weeks, the system is ready for reintroduction into the skin, thus triggering long-term therapeutic correction. Best of all, with La Viv's Cell Storage System, patients can permanently store their current, younger skin cells for use as they get older.
Dr. Gregory Chernoff is a triple board certified aesthetic facial plastic and reconstructive surgeon located in Indianapolis, Indiana. Dr. Chernoff has dedicated his practice to aesthetic plastic surgery, hair replacement, and cosmetic laser therapy. He is committed to using his extensive experience and capabilities and warm, caring approach to help patients achieve their desired aesthetic goals. Dr. Chernoff has been featured on Dateline NBC, ABC and CBS Nightly News, the BBC Worldnews, and in Newsweek, Time and W Magazines.
Chernoff & Associates is located in Indianapolis, Indiana, with additional offices in Santa Rosa, Newport Beach, and Beverly Hills, California. To contact Chernoff & Associates or to learn more about La Viv, call (317) 573-8899 or visit us online at http://www.drchernoff.com/.