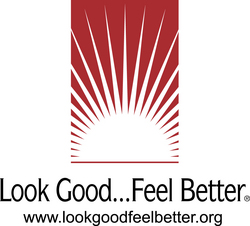 New York, NY (PRWEB) September 16, 2010
On Thursday, September 16, 2010, beauty industry leaders will gather for the 26th annual DreamBall at Cipriani, 42nd Street in New York City to benefit the American Cancer Society and Look Good… Feel Better®. This year, the DreamBall honors Ed Shirley, vice chair of global beauty and grooming for Proctor and Gamble, and Pete Nordstrom, president of merchandising for Nordstrom, Inc. In addition, the 2010 "DreamGirl" Jennifer Griffin, national security correspondent for Fox News, will share her personal experiences coping with cancer and its treatment, and will discuss how Look Good…Feel Better helped her and helps other patients through their cancer treatment and recovery.
For over 25 years, DreamBall has benefited the American Cancer Society, and for the past 20 years it has been the primary source of funding for Look Good…Feel Better, a nationwide public service program that helps women, men and teens with cancer to cope with the appearance side effects of cancer treatments, improve their self-esteem and approach their disease and treatment with greater confidence. The program is offered through a national collaboration of the Personal Care Products Council Foundation; the American Cancer Society; and the Professional Beauty Association | National Cosmetology Association. DreamBall has raised more than $35 million dollars since the cosmetic and personal care products industry began its partnership with the American Cancer Society in 1987.
The 2010 DreamBall recognizes industry leader Ed Shirley of Proctor & Gamble Beauty and Grooming. During his 31-year career, Shirley has gained deep experience in nearly every facet of business, including finance and accounting, sales, brand-building, product supply and general management, across a variety of roles, making him one of the most well-rounded executives at P&G. He quickly rose through the financial ranks from the Safety Razor Division, to Gillette's North American Oral-B business, to the creation of Gilette's first global marketing team. Shirley is currently leading an organizational and cultural breakthrough designed to better serve women and men throughout the world through holistic beauty and grooming solutions.
As president of merchandising, Pete Nordstrom of Nordstrom, Inc. supports all buying, planning and merchandising functions for the company's 114 full-line Nordstrom stores. A fourth generation family member, Nordstrom began his career in the stockroom and has held numerous positions in the company including buying, store, and regional management prior to becoming a co-president in 1995. Nordstrom currently sits on the company's Board of Directors.
"DreamGirl" Jennifer Griffin has been on the front lines in Kabul, Baghdad and Afghanistan as national security correspondent for Fox News. However, even with all of her experiences in dangerous, strife-torn situations, none are quite as personal as her war against stage 3 Triple Negative breast cancer. Typical of Griffin, she embraced the changes that came with cancer and faced them head on with her family and friends at her side, and won her battle against cancer.
This year's event will also feature a special performance by singer/ songwriter Alexa Ray Joel, daughter of musician Billy Joel and supermodel Christie Brinkley. While her single, 'Notice Me" is climbing the music charts, Joel is also the new face of Prell Shampoo. Joel says performing for DreamBall is a dream come true. "I'm incredibly honored to be part of this special event that allows women to feel empowered."Finding fame with his endorsement of Old Spice in the Emmy-winning commercial The Man Your Man Could Smell Like, and the face of the fastest growing online viral video campaign ever, Isaiah Mustafa will bring his humor and talent to the DreamBall as a celebrity presenter for honorees Shirley and Nordstrom.
Additional Background Information
Look Good…Feel Better is a free program that helps cancer patients manage the appearance side effects of cancer treatments to improve their appearance and self-esteem, and approach their disease and treatment with greater confidence. Since its inception in 1989, the program has served 700,000 women and the cosmetic and personal care products industry has donated more than $35 million in financial support. Additionally, the industry gives $10 million annually in product donations. Look Good…Feel Better also offers programs for men and teens, and has sister programs available in 21 countries globally. For more information about Look Good…Feel Better free workshops and other services available across the country, visit http://www.lookgoodfeelbetter.org, call 1-800-395-LOOK (5665) or contact your local American Cancer Society.
The American Cancer Society combines an unyielding passion with nearly a century of experience to save lives and end suffering from cancer. As a global grassroots force of more than three million volunteers, we fight for every birthday threatened by every cancer in every community. We save lives by helping people stay well by preventing cancer or detecting it early; helping people get well by being there for them during and after a cancer diagnosis; by finding cures through investment in groundbreaking discovery; and by fighting back by rallying lawmakers to pass laws to defeat cancer and by rallying communities worldwide to join the fight. As the nation's largest non-governmental investor in cancer research, contributing more than $3.4 billion, we turn what we know about cancer into what we do. As a result, more than 11 million people in America who have had cancer and countless more who have avoided it will be celebrating birthdays this year. To learn more about us or to get help, call us any time, day or night, at 1-800-227-2345 or visit cancer.org.
Look Good…Feel Better is a registered trademark of the Personal Care Products Council Foundation, a charitable organization established by the Personal Care Products Council, the leading national trade association representing the global cosmetic and personal care products industry.
###