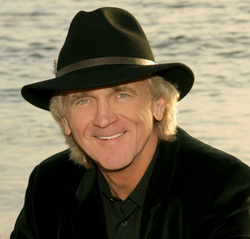 "Releasing untrue personal beliefs and damaging life patterns, you can learn to gratefully and powerfully live each day as a sacred ceremony." Eva Black Tail Swan
Palmer Lake, CO (PRWEB) March 9, 2010
What could possibly top an early June campfire under the stars, framed by the Colorado Rockies? In 2010, the answer is…a one-of-a-kind firelight ceremony featuring a Cherokee Medicine Elder, a renowned author and an American Sangoma. A very special weekend entitled Dreaming the Future Into Being, hosted by Satiama, LLC (http://www.satiama.com) June 4-6, 2010 at breathtaking Sunrise Ranch near Loveland, Colorado, beckons spiritual explorers longing to 'push the reset button' on a moving journey to reframe their inner world to inspire and reshape their outer world.
This ground-breaking and one-of-a-kind experience features workshops with world-renowned author and teacher Dr. Steven Farmer; well-known Cherokee Medicine Elder Eva Black Tail Swan and American sangoma and spiritual teacher Gretchen Crilly McKay. Two mornings of sunrise ceremony provide a counterpoint to moving evening celebrations, inspiring daily workshops and organic food amid a setting nestled between pine-covered hills and awe-inspiring red sandstone rock formations at the eastern edge of the Rocky Mountains.
Satiama co-founder Karen Stuth explains that retreat participants will be guided through the process of identifying and releasing old and often untrue personal beliefs and damaging life patterns to recommence their life's journey with gratitude and personal power. They will be taught to leave behind painful recurring cycles of thought and behavior that create barriers to personal peace and self-fulfillment. Through experiential workshops and powerful ceremonies, this retreat will offer a pathway and tools to live life itself as a sacred ceremony.
Joyful celebrations, teaching, healing ceremonies and spirited celebrations are planned, along with the magic of working with ancestors, nature spirits, spirit animals and earth elements to enter into the Dreaming Time, a space outside of linear time that contains the past, present and future. Drawing from spirit guides and the guidance of each healer, participants will discover powerful tools to create the future they truly desire and how to 'dream it into being.' Space at this highly experiential retreat is limited, and the deadline for early discounted registration is March 31, 2010.
HOW TO REGISTER
The deadline for early, discounted registration is just around the corner -- March 31, 2010. Early registration tuition: $295; $345 after March 31, 2010. Visit: http://satiama.com/store/index.php?target=products&product_id=32943 to register online or to download a workshop brochure. Questions may be addressed to Satiama at 719-487-0424 between 9 a.m. and 5 p.m. Mountain time during weekdays.
HOUSING
Please contact Sunrise Ranch directly to arrange your accommodations, which includes meals: http://www.sunriseranch.org or call (970) 679-4200 or use the following url to register: https://cr.sunriseranch.org/register/user_info.php?event_code=SAT0610
PRESENTERS
Dr. Steven Farmer
Dr. Steven Farmer is world-renowned author, teacher and Soul Healer. Having studied and explored shamanism, spiritual transformation, trauma recovery, and men's issues extensively, Dr. Farmer brings a wealth of skills and experience to his writing, teaching, and spiritual healing. Particularly in his healing work, he offers clients a unique and powerful synthesis of his many years of experience as a psychotherapist, hypnotherapist, and shamanic practitioner to afford quick and effective results. Dr. Farmer is also an ordained minister, former college professor and hosts his own radio show, Earth Magic, on Hay House Radio.
Eva Black Tail Swan
As a young child, Eva Black Tail Swan, a Cherokee Medicine Elder, was called to work as a voice for Creator. Although her faith in and devotion to Creator had always been forefront and strong, in the early 1980s she experienced a very personal, difficult transformation and has since walked a continuous path of spiritual growth and enlightenment that includes sharing her spiritual journey with others.
Gretchen Crilly McKay
Gretchen Crilly McKay is a sangoma and shamanic practitioner who has studied traditional healing methodology with master teachers in the United States and Africa. She has a private shamanic practice in Southern California where she sees clients and offers workshops and shamanic training. Gretchen works closely with the spirits of the
ABOUT SATIAMA
Satiama.com provides a portal for spiritual integration and conscious living and offers a wide range of tools, including books, CDs, DVDs, jewelry, art, photography as well as online classes, live workshops, daily blogs, guest articles, videos and much more to enhance life's daily journey and connect the inner self.
Satiama, LLC is a Colorado-based company, founded in 2009 by sisters Karen and Susan Stuth.
http://www.satiama.com
Media Contact:
Karen Stuth
Tel: 719-487-0424
###