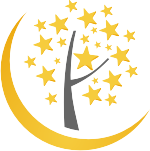 German language expands the reach of Dreams Cloud
Sterling, VA (PRWEB) April 17, 2012
Dreams Cloud, a subsidiary of Dreams Book (DBI), offers its services in German. German becomes the tenth language offered by Dreams Cloud. Dreams Cloud has already been available in English, Catalan, Danish, Dutch, French, Hebrew, Portuguese, Romanian, and Spanish.
German is an official language in the European Union. It is spoken by an estimated hundred million people in Germany, Austria, Switzerland, Liechtenstein, Italy, Luxemburg, Belgium as well as a dozen other regions.
The availability of Dreams Cloud in German language not only expands the reach of Dreams Cloud, but also allows capturing and preserving dreams in yet another set of cultures in their native tongue.
About Dreams Cloud:
Dreams Cloud (http://www.dreamscloud.com), a subsidiary of Dreams Book Inc. (DBI), is a global resource which specializes in gathering, saving, and tabulating a statistical compilation of dreams. The website provides its members with tools to log their dreams, create various dream journals, save them privately or share them publicly or anonymously, and receive reflections on their dreams. The goal of Dreams Cloud is to better its members' lives and those of the public through its efforts.
About Dreams Book (DBI):
Dreams Book Inc. (DBI), a Sterling, VA, based company, is the creator and manager of various internet-based projects. DBI employs fractional management and in-house expertise and development as well as a multi-national outsourced team to create value for its stakeholders through synergetic and strategic project management. DBI specializes in projects that provide social benefits and have mass appeal.