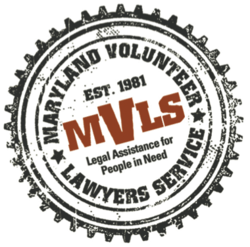 As summer ends September is the month for fresh starts and I thought it would be a great time to bring awareness to MVLS and all the great things it does for clients and attorneys in Maryland
Baltimore, MD (PRWEB) September 18, 2012
Ronald J. Drescher, Maryland bankruptcy attorney and founder of Drescher & Associates, http://www.Drescherlaw.com, launched a Facebook campaign today to raise funds for an organization he believes in and volunteers for - Maryland Volunteer Lawyers Service (MVLS).
Through September 30, 2012, Mr. Drescher will donate $1 to MVLS for every person who 'likes' Drescher & Associates on Facebook. He'll donate an additional 50¢ if that same person also 'likes' MVLS' Facebook page. Mr. Drescher's campaign is limited to the first 1,000 likes, potentially raising $1,500 for MVLS.
All funds raised from the campaign will support MVLS' mission of providing free quality civil legal assistance to low-income Marylanders.
Mr. Drescher is an avid user of social media and new technologies as well as a dedicated MVLS volunteer. He believes deeply in the mission of pro bono and the power of social media and explains, "I update my Facebook page every day with content that's really all about fresh starts. As summer ends September is the month for fresh starts and I thought it would be a great time to bring awareness to MVLS and all the great things it does for clients and attorneys in Maryland."
Anyone who wants to turn the click of their mouse into a donation to MVLS, can visit: http://www.facebook.com/MarylandBankruptcyLawyer and http://www.facebook.com/MVLSProBono.