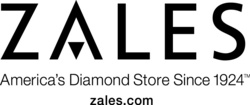 We are delighted that Zales has stepped forward as our brilliant sponsor and has donated the fabulous diamond pieces for our legendary diamond dig
Philadelphia, PA (Vocus) June 30, 2009
Dress for Success Philadelphia will hold its first annual Diamonds and Denim Summerfest benefit on July 16, 2009 in honor of its first year of operation in the Greater Philadelphia region. The celebration will be held at the Water Works Restaurant and Lounge, Philadelphia's Landmark Dining Experience. The highlight of the evening will be the legendary diamond dig with over $30,000 in diamonds generously donated by Zale Corporation.
Marjorie Nightingale, executive director of Dress for Success Philadelphia, said, "This is the perfect time for us to reflect on all we have accomplished in our first year, recognize the success of our clients - the disadvantaged women in Philadelphia - and honor our volunteers and corporate and individual sponsors. While we are pleased with our achievements to date, our clients desperately need our help now more than ever. The need has never been greater."
"We are delighted that Zales has stepped forward as our brilliant sponsor and has donated the fabulous diamond pieces for our legendary diamond dig," noted Nightingale. Zales is providing a wide variety of diamond jewelry, including several pieces from their exclusive Celebration Diamond® and Shared Heart™ collections. For just $25 a scoop, each guest will have the opportunity to dig in the sand box to find a numbered stone, which will correspond to the winning diamond gift. Any unclaimed diamonds will be included in the live auction, which will cap off the evening's event.
Zale Corporation President Theo Killion said, "We are proud to provide the diamonds for the Dress for Success Philadelphia Summerfest. Our hope is that the proceeds raised from the evening's activities will go a long way in supporting the women in the region who need a helping hand up in order to get a job and develop the skills required to lead productive lives. Dress for Success is an outstanding philanthropic brand and Zales is honored to be its partner in Philadelphia."
Nightingale added, "We are absolutely thrilled that the Water Works is partnering with us also and dedicating their entire property to our organization for the evening."
"In honor of our third anniversary, we are proud to support Dress for Success Philadelphia's Diamonds and Denim Summerfest, explains Anastasia S. Karloutsos, Partner of Water Works Restaurant and Lounge. "We are passionate about supporting organizations that benefit our employees and loyal guests and strive to play an active role in our community. We invite all of our guests to join us in celebrating our anniversary by attending the Diamonds and Denim Summerfest and supporting Dress for Success Philadelphia."
The evening's event begins at 5:30 p.m. and includes a silent auction, salsa dancing, the diamond dig, and a live auction. Cocktails, hors d'oeuvres, and islands of elegant dining cuisine will be available throughout the evening.
Zales, The Water Works Restaurant and Lounge, WeaverWorks, UPS, Aramark, Stradley Ronon, CBiz, Coca Cola, and Bubbles Salons for Men and Women have signed on as sponsors to date. The auction will include fine apparel, travel and dining, entertainment venues and tickets, portraits, and internship opportunities, as well as many other interesting offerings. For tickets to Diamonds and Denim please visit http://www.dressforsuccess.org/philadelphia .
About Dress for Success Philadelphia:
Located at 1043 Spring Garden Street, Dress for Success Philadelphia opened its doors on July 1, 2008. In its first year of operation, it will have suited over 3,000 disadvantaged women in the Greater Philadelphia area. Dress for Success Philadelphia is part of a worldwide not-for-profit organization offering services designed to help its clients find jobs and remain employed. The mission of Dress for Success is to promote the economic independence of disadvantaged women by providing professional attire, a network of support and the career development tools to help women thrive in work and in life. Since 1997, the Dress for Success organization has served more than 500,000 women around the world. Visit http://www.dressforsuccess.org/philadelphia for more information.
About Zale Corporation:
Zale Corporation is a leading specialty retailer of diamonds and other jewelry products in North America, operating more than 2,050 retail locations throughout the United States, Canada and Puerto Rico, as well as online. Zale Corporation's brands include Zales Jewelers, Zales Outlet, Gordon's Jewelers, Peoples Jewellers, Mappins Jewellers and Piercing Pagoda. Zale also operates online at http://www.zales.com and http://www.gordonsjewelers.com. Additional information on Zale Corporation and its brands is available at http://www.zalecorp.com .
About Water Works Restaurant and Lounge:
Built in 1812, the Fairmount Water Works was an engineering and architectural marvel, pumping fresh water for Philadelphians until 1860. Since July 2006, this National Historic Landmark is home to world-class cuisine and the magical dining experience that is the Water Works Restaurant and Lounge. Dine beneath the high barrel-vaulted ceiling of the Engine House or the glass enclosed Solarium. Relax with intimate dining in the Breezeway and cocktails in the Caretaker's Lounge. Our outdoor terrace offers cliff-side dining, as well as a riverside veranda overlooking the Schuylkill River and famed Boathouse Row. Experience the Water Works Restaurant and Lounge and discover that this enchanting place that once made history now makes unforgettable memories with a delectable diversity of dining styles and unsurpassed service. Call 215.236.9000 or visit http://www.thewaterworksrestaurant.com ]to make a reservation or plan a special occasion.
Media Contact: Donna Weaver, WeaverWorks, 917-301-3509, dbw (at) weaverworks (dot) us
###