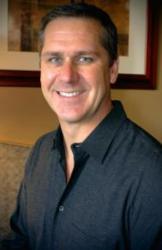 "I believe in taking time to understand each of my patient's needs and circumstances. My goal is to educate them on the wide variety of treatments and options available and provide them with the best of today's new choices" - Jeff Files, DDS, FAGD
Redmond, WA (PRWEB) September 27, 2011
Dr. Jeff Files, highly qualified and experienced cosmetic dentist for Redmond WA, Kirkland, and Sammamish area patients, unveils his new website, http://www.drfiles.com. This site focuses on giving patients comprehensive information about the services available while assuring them of the team's commitment to their care and comfort.
Introductory videos to Dr. Files are included in the website, allowing you to see firsthand his genuine dedication to individualized, stress-free treatment for his patients, as well as his commitment to continued education. Among his credentials is a Fellowship in the Academy of General Dentistry, which is an honor that recognizes post-doctoral and on-going training in his field. Being knowledgeable in the latest dental materials and techniques is important to him in order to give his patients the best possible care. Also essential to him is that his staff is dedicated to updating their education, not only in dentistry but in customer service as well, something they do in the office on a monthly basis.
You can also meet Dr. File's Redmond team, including the Dental Hygienist, Dental Assistant, and Periodontal Therapist, and read of their education and experience in the dental field.
Featured in the website for this Redmond WA Cosmetic Dentistry office, is a list of services provided, including porcelain veneers and teeth whitening, as well as the Six Month Smiles cosmetic braces system. Learn more about this option in orthodontics that offers faster treatment time and more affordability than traditional braces, while respecting your appearance and confidence. Reflecting Dr. Files concern for the over-all health and wellness of his patients are the treatments offered for sleep apnea, snoring, and TMJ. Other services offered include sedation dentistry and dental implants. Preventive dentistry and hygiene is also highlighted, and Dr. Files takes care to protect your health and minimize your exposure to radiation by using digital x-ray machines. Always emphasized is comfort and relaxation, no matter what procedure is needed.
A nice feature of this easily navigated site is the patient videos that offer testimonials to the conscientious professionalism of Dr. Files and his team. Written dental patient reviews also give firsthand accounts of the care taken to make your visit a thorough, comfortable, and even life-changing experience. The Smile Design gallery features the incredible results this Redmond WA dentist has achieved in improving patients' smiles.
You can request an appointment online or call the office at 425.247.1141. It is located at 8178-A 164th Avenue NE, in Redmond WA.
###