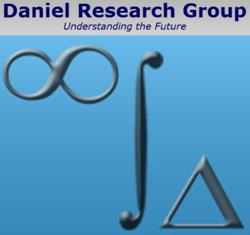 Belmont, MA (PRWEB) June 24, 2013
"Traditional Personal Computer shipments continue to decline as users maintain a wait and see attitude," said Steve Daniel, President of DRG. "There are a number of factors influencing users to delay Desktop and Mobile PC replacement decisions.

Confusion resulting from the unprecedented rate of new form factor introductions
The failure of Windows 8 to meet user expectations
Lingering doubts about the rate of economic recovery
The growth of cloud services
In aggregate, there is now more uncertainty among both Consumer and Enterprise Personal Computer buyers than ever before. The market is now in the third year of this trend as evidenced by not only declining year over year sales growth, but also by the declining replacement rates and increasing average life of traditional Personal Computers in use."
Desktop replacement rates have been decreasing since 2006, Mobile PCs since 2007. Much of this has to do with the 2009-2010 economic down turn. However, as economic conditions improved in 2011 and 2012, the expected increase in replacement rates did not happened. While the introduction of Tablets in 2009 has had some impact on Desktop and Mobile PCs replacement rates, it is not the major causal influence.
The DRG Forecast predicts an increase in Desktop and Mobile PCs replacement rates, and a corresponding decrease in average life starting in 2015 based on the following assumptions:
(2014 – 2015) - A mild economic down turn evidenced by rising unemployment rates. This will slow replacement rates and increase average life.
(2016 – 2017) - The launch of the next generation of operating systems from Microsoft, Apple, Google and others, as well as the introduction of new more powerful Desktops and Mobile PCs from HP, Dell, Apple, IBM and others, that are optimized for applications that requires resident computation. This will accelerate replacements rates and lower average life.
The eventual convergence of replacement rates for tablets and the low end of Mobile PCs as the distinction between these products, and their applications blurs.
For more data and analysis of the US Personal Computer, Tablet & Mobile Phone Market, download the free DRG forecast summary report.
About the DRG US PERSONAL COMPUTER, Tablet & Mobile Phone Model
The DRG US Personal Computer, Tablet & Mobile Phone Historical Baseline and Forecast is the output of a proprietary model that incorporates historic Personal Computer sales and installed base data, current survey research and reported market activity, and assumptions about future economic, technological, and user behavior influences.
About Daniel Research Group
Daniel Research Group offers consulting and market research services to clients whose products and services are technology based or enabled. The primary focus is on providing results, solutions, consulting and training to clients that have strategic and tactical decisions that require Forecast, Segmentation, Market Share, and other market modeling requirements.
The full range of traditional market research data gathering and analysis services support these engagements, including quantitative and qualitative surveys, focus groups, demographic and firmographic data acquisition and analysis, as well as input from technology and industry experts. While the emphasis is on delivering data and actionable recommendations, DRG often designs and develops custom models and modeling tools for client use, as well as providing training in these areas.
###
Contact
To learn more about this report, please contact
Steve Daniel, President
Daniel Research Group
49 Hill Road, Suite Four
Belmont MA, 02478
(617) 484 – 6225
Steve(at)DanielRG(dot)com
http://www.DanielResearchGroup.com