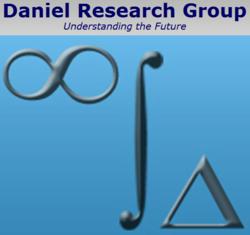 Belmont, MA (PRWEB) June 24, 2013
"Tablets sales today are driven more by their adoption into new markets, than by Personal Computer cannibalization," said Steve Daniel, president of DRG. "In both the Consumer and Enterprise sectors Tablets as they are configured today from Apple, Samsung, Amazon ASUS and Microsoft are significantly more likely to represent a net new addition, or a replacement for non-Personal Computer products, than a Personal Computer replacement."
"Since their introduction in 2009, tablets have had a minimal effect on traditional Personal Computer sales, cannibalizing only 1% of Personal Computer sales in the first year, but growing steadily to 7% last year. However, DRG forecasts that the rate of cannibalization will accelerate significantly over the next two years. DRG forecasts that tablets will replace 14% of potential Personal Computer sales in 2013 and that those sales will account for 14% of all tablet sales.
The Personal Computer cannibalization process will peak in 2016 at 34% and then begin a decline as the remaining installed base of traditional Personal Computers support applications that require the power, performance and I/O configurations that only traditional Personal Computers can provide. By 2019, cannibalized Personal Computer sales are forecasted to account for slightly more than half of all tablet sales. Cannibalization will be stronger in the Mobile Personal Computer base than in the Desktop base, and stronger in the Consumer sector than in the Enterprise sector."
For more data and analysis of the US Personal Computer, Tablet & Mobile Phone Market, download the free DRG forecast summary report.
About the DRG US Personal Computer, Tablet & Mobile Phone Model
The DRG US Personal Computer, Tablet, & Mobile Phone Historical Baseline and Forecast is the output of a proprietary model that incorporates historic Personal Computer sales and installed base data, current survey research and reported market activity, and assumptions about future economic, technological, and user behaviors influences.
About Daniel Research Group
Daniel Research Group offers consulting and market research services to clients whose products and services are technology based or enabled. The primary focus is on providing results, solutions, consulting and training to clients that have strategic and tactical decisions that require Forecast, Segmentation, Market Share, and other market modeling requirements.
The full range of traditional market research data gathering and analysis services support these engagements, including quantitative and qualitative surveys, focus groups, demographic and firmographic data acquisition and analysis, as well as input from technology and industry experts. While the emphasis is on delivering data and actionable recommendations, DRG often designs and develops custom models and modeling tools for client use, as well as providing training in these areas.
###
Contact
To learn more about this report, please contact
Steve Daniel, President
Daniel Research Group
49 Hill Road, Suite Four
Belmont MA, 02478
(617) 484 – 6225
Steve(at)DanielRG(dot)com
http://www.DanielResearchGroup.com