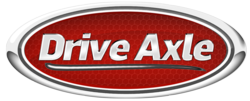 Drive Axle eliminates the headaches of transmitting and filing paper documents and allows owner operators to easily manage documents on the road.
Greenville, SC (PRWEB) September 01, 2011
Eleos Technologies today announced the release of Drive Axle, a cloud-based service that enables owner operators to scan, send, and store freight documents with an iPhone or Android smart phone. Documents can be scanned from anywhere with no need to locate a fax machine, scanner, or overnight mail drop box. Documents are organized and stored securely online for one year, where they can be easily retrieved from any web browser. The service is priced at a flat $29/month.
"Owner operators are seeking technology tools to help run their businesses more efficiently", said Kevin Survance, Eleos CEO. "Drive Axle eliminates the headache of transmitting and filing paper documents and allows owner operators to easily manage documents on the road."
As business owners, owner operators understand the value of quickly submitting paperwork and invoices in order to be paid more quickly. With Drive Axle, drivers can scan and send documents the moment they are received, eliminating the delays often associated with carrying physical documents back to the home office or finding a truck stop with appropriate transmission capabilities.
Finding a place to transmit documents can be a costly, frustrating process for truck drivers. With Drive Axle, truck drivers no longer need to drive unpaid miles looking for a truck stop with overnight mailing, scanning, or faxing capabilities. Drivers are now free to choose a truck stop that is most desirable and convenient for them – or bypass the truck stop altogether. Documents can be scanned in or out of the cab and can be transmitted immediately after they are handed to the driver.
Many drivers carry paper documents with them in their trucks for several weeks in case there is a dispute or other need to provide an old document to a carrier or shipper. Dropping the papers off at home raises the risk of not being able to provide a document because the driver is on the road and the paperwork is at home. With Drive Axle, drivers always know where their documents are, and when an old document is requested, the driver can easily retrieve it from any web browser.
The Drive Axle service is offered for $29/mo with a risk-free 30-day free trial and no additional per-document fees. There is no limit on the number of scanned documents. The app is available for download in the iPhone App Store and the Android Market.
Eleos Technologies, LLC is dedicated to making life easier for freight carriers, drivers, and brokers by replacing phone calls, fax, and email with real-time communication using smart phones and web applications. Located in Greenville, SC, Eleos develops web and smart phone products utilizing deep expertise in freight management, document imaging, process automation, and highly scalable web applications. To learn more, please visit http://eleostech.com.
###