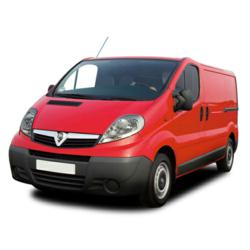 The responsibility of staff training falls on your shoulders, and it's imperative to the success of your company to be aware of any changes in legislation that may affect your day-to-day productivity
Bolton, Lancashire (PRWEB) May 25, 2011
Recent government support is allowing police forces across Britain stronger powers to combat the issues of speeding, drug and dangerous driving. Transport Secretary Philip Hammond has announced that ministers are awarding the police force extra powers to penalise careless drivers as part of a strategy to make the roads safer across England, Scotland and Wales. Mr Hammond told the BBC: 'We're going to crack down on the most reckless and dangerous drivers, we're going to support those who are basically law-abiding but who perhaps have an occasional lapse.'
The owner of van hire purchase company, First Step Leasing, offers a range of commercial vehicles with van lease purchase and van finance lease schemes available. Roy Ganley says: 'As the owner of my own company and manager of a large fleet of vehicles, I welcome the news wholeheartedly,' he says. 'Anything that makes our roads safer and reduces the risk of accidents deserves my support, and as a fellow business owner should have yours too.'
In an increasingly competitive economy featuring companies being born across a vast range of different industries and services, van leasing has become a popular practise amongst small and start-up businesses as an affordable means of acquiring a commercial fleet with a minimal budget. 'The popularity of van leasing is good news for me obviously,' Ganley continued. 'But it also encourages entrepreneurs with minimal fleet management experience to afford commercial vehicles to provide better services within the marketplace.'
It was announced by the Association of Chief Police Officers that out of a total of 44 forces across the country, 37 had implemented new procedures, which allow drivers to opt for a speed awareness course instead of a minimal fine of £80 and three points on their license. Scheduled for implementation in 2012, the courses are priced between £60 and £100, and the driver is required to foot the bill.
Chief Examiner for The Institute of Advanced Motorists, Peter Roger, is supportive of the option. 'We don't feel it gives a 'get-out-of-jail-free card'- drivers can only attend one speed awareness course in a three year period, so repeat offenders will still be hit with points on their license.' Roy Ganley of van contract hire company, First Step Leasing suggests: 'With the introduction of new initiatives to combat dangerous driving and speeding, I'd advise any business owners to consider updating their driver training to ensure that their staff are aware of current legislation and practice within the industry. Whether you lease vans for your company or have hire purchase vans, being aware of changes in legislation is essential.'
A spokeswoman for the Association of Chief Police Officers explained: 'There is evidence to show that if people are sent on educational courses, rather than being punished with a fine and penalty points on their driving license, they are less likely to re-offend in the future.'
To support the cause, The Department for Transport will be raising awareness of driving under the influence of drugs, with the closure of legal loopholes which allow them to escape standard drinking driving convictions. 'By giving the police the tools to deal with those who present the greatest danger to others we can make our roads even safer. While seeking to do everything possible to tackle the most dangerous drivers, the strategy will also help the responsible majority to improve their driving. This is the government's twin approach to improving road safety,' said a DfT spokesman.
'The responsibility of staff training falls on your shoulders, and it's imperative to the success of your company to be aware of any changes in legislation that may affect your day-to-day productivity, particularly if managing a large fleet of lease purchase vans is an essential aspect of your business.' Said Roy Ganley, provider of Citroen Relay vans, Vauxhall Vivaro vans and Renault Trafic vans to businesses across the UK.
A spokeswoman from The Royal Society For The Prevention Of Accidents ('RoSPA') said that although the retraining would allow drivers a chance to 'reflect on why they speed', the police procedures 'would need to be monitored to make sure they are having the same effect on higher-end speeders as on so-called 'accidental speeders'.'
Speaking for road safety charity Brake, Joel Hickman criticised the new strategy saying that it sends the 'wrong message'. 'Many people drive for work and would rather pay £100 to go on a course than accumulate points and risk losing their license, so it is quite clear which is the greater deterrent to speeding,' he said whilst Campaign Director, Julie Townsend called for higher fines resulting in a more effective deterrent. 'You can be £1,000 for dropping litter yet we're talking here about committing crimes behind the wheel that all too often lead to injury and death. To many people £100 is a little more than a slap on the wrist.'
'Road safety groups will continually call for higher penalties for dangerous drivers, and these are guidelines that are constantly evolving,' Says Roy Ganley of Van Leasing company First Step Leasing. 'Some may find them restrictive or counter productive in regard to our business production, but they exist to protect all road users from harm.'
'Whether your own personal opinion is for or against these new strategies to combat dangerous driving, it is important that as a business owner, you address your responsibilities in regard to your company fleet and the drivers of your vehicles. I have been providing contract hire vans and finance lease vans to various different businesses across the country for a number of years now, and from experience, I can honestly advise that there's truth in the saying 'failing to prepare is to prepare to fail'. These changes are simply an opportunity to review and improve your current driver legislation training.
If you lease a van, or have a whole fleet on van lease, you need to implement the correct training procedures to ensure that you and your staff are protected and are operating in the safest way possible.'
First Step Leasing Website designed and optimised by Vizcom, for more information click eCommerce Web Design Manchester
###