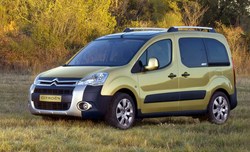 We were appalled by stories of companies refusing to insure drivers whose cars have been modified for wheelchairs
(PRWeb UK) September 10, 2009
The UK's largest insurer of modified cars has stepped into the row over insurance for drivers with disabilities. "We were appalled by stories of companies refusing to insure drivers whose cars have been modified for wheelchairs," says Gerry Bucke, operations director at Adrian Flux Insurance Services. "It's backdoor discrimination. Frankly, it also displays a flawed sense of business: in our experience, drivers with disabilities are amongst the least likely to make a big claim. Insurers should be welcoming them with open arms."
Flux offers to give free advice to any drivers with disabilities who are having problems getting cover. Callers can simply freephone 0800 081 8989 to talk to experts about any aspect of disabled-driver car insurance.
Flux's position as a specialist in the field is backed by the fact that it already offers over 75 disabled driver schemes, which it has developed with a selection of underwriters. The company claims to be able to insure any car for disabled drivers, no matter how it is modified, provided it is road-legal.
In fact, Flux itself was originally started for the express purpose of insuring them. Founder Adrian Flux was a disabled driver and set up the company in the 1970s because of the problems he had getting his own car insured.
"Covering cars for disabled drivers led us directly into several other insurance sectors and ultimately to a whole range of niche markets, including kit cars, performance vehicles and classics," says Gerry Bucke. "For example, back in the 1970s many disabled drivers had American cars, so we started insuring them, too. And of course most disabled-driver cars are modified in some way, so getting into insurance for rest of the modified car markets was a natural progression."
"It's ironic that the insurers who are refusing to cover disabled drivers now are using a loophole first aimed at so-called 'boy racers' with heavily modified cars."
Given the company's origins, it's not surprising that Flux is committed to keeping the cost of insurance for disabled drivers as low as possible. Indeed, Bucke says in many cases insurance shouldn't cost any more than for an able-bodied driver, even in a car modified for wheelchair driving. For example, the 1700cc Citroen Berlingo is a popular car for wheelchair-bound drivers. For a converted 2002 model Flux's fully comprehensive cover starts from around £230 (based on a low-risk postal code, for a male driver aged 35 with five years no claims bonus). That's exactly the same as the cost of insuring it as a standard car.
For details contact the Adrian Flux quote line on 0800 081 8989, email the company at quotes@adrianflux.co.uk or see the Flux homepage on http://www.adrianflux.co.uk
Copy ends
Disabled Drivers row.doc - Sep-09
PRESS ENQUIRIES:
Toni Turner or Alison Haynes at The Publicity Works
Tel: 01263 761000
Gerry Bucke of Adrian Flux Insurance Services: 0800 081 8989
Notes for editors
The original story appeared in The Observer, 30/8/09:
http://www.guardian.co.uk/money/2009/aug/30/car-insurance-disability-discrimination
###