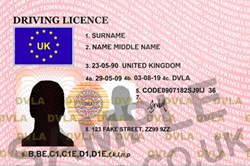 we will continue to add more guides over the coming year
(PRWEB UK) 28 February 2013
People who are currently learning how to drive, those considering learning to drive in the future and anyone who needs to renew their licence would benefit from knowing the process of obtaining a driving licence in the UK. With this in mind Tiger.co.uk has published a guide to driving licences to help visitors to its site.
The website has been developing guide content for some time to offer its shoppers support when researching and purchasing motor insurance and other financial products. The most recent addition focuses on driving licences and includes licence types, when you can apply, what licences are required and, driving licence categories listing what vehicles can be driven once a licence is obtained. For the aspiring motorist this type of information could be useful when trying to get behind the wheel and out on the road.
Tiger.co.uk was launched in 2009 and is one of the most highly regarded independent car insurance comparison sites, offering UK motorists access to over 150 insurance brands across bike, van and car insurance.
Andrew Goulborn, Commercial Director for car insurance comparison site Tiger.co.uk, commented: "The addition of a guide to driving licences is part of our continued commitment to offer our shoppers more than just the ability to compare car insurance quotes and we will continue to add more guides over the coming year. Having listened to shopper feedback, we thought that this type of additional information would be welcomed. Visitors to the site can access all of this under the "info" area of the site, which is linked at the top right of the homepage."
About http://www.tiger.co.uk:
Tiger.co.uk is a trading name of Call Connection Ltd. Tiger.co.uk is a UK based, independent motor insurance comparison site, offering insurance quotes from over 150 insurance brands. Call Connection Ltd is authorised and regulated by the Financial Services Authority (number 308374).