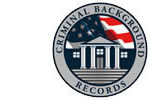 Waltham, MA (PRWEB) May 26, 2011
CriminalBackgroundRecords.com announces the addition of driving record checks to their arsenal of public record searches and background checks. CriminalBackgroundRecords.com can now perform driving record checks in all 50 US States to qualified members.
"After nearly a decade of providing criminal background checks to corporate America, the education industry and the government, we have recently seen growing demand for driving records as an additional background check wanted in these industries. Until now we referred clients to other companies offering this service. Now we offer driving records ourselves to monthly billed employment screening clients wishing to add this product to their existing background screening solution through our flagship transactional site CriminalBackgroundRecords.com an Information Enterprises Solution. We can now perform driving records on behalf of our clients in all 50 US States" says Adam Almeida, President and CEO of Information Enterprises.
The employment screening industry wants a single source online provider for both criminal background checks and driving history record checks and CriminalBackgroundRecords.com has answered the call. Now employers can easily log into their secure account online through the site and place a criminal background check along with a driving record check on the same applicant in the same order online in seconds. Helping human resource professionals keep their employment screening efforts organized and manageable without performing time wasting repetitive data entry.
If you are an employer, government agency, education institution or non-for profit organization and have employees that drive company vehicles, checking driving history is just as important as checking for criminal history. Companies hiring commercial drivers absolutely need to perform driving record history checks before giving them the keys to company vehicles. CriminalBackgroundRecords.com now also offers a commercial drivers license (CDL) search by social security number (SSN). This quick background search pulls the driver's licenses from three previous US States that the driver has had a commercial driver's license in. These retrieved driver license numbers can then be used to perform driving history record checks in each respective US State the licenses were found in. By utilizing this product you can be certain the potential company driver has a clean driving history in each recent State the driver has had a CDL in.
Every background check ordered through CriminalBackgroundRecords.com will always return for free a 50-state sex offender background check and free America's most wanted criminal list search.
To sign-up as a monthly billed client and start using CriminalBackgroundRecords.com as your source for driving records, criminal background checks and other background checks on your own please go to the following page and follow the registration instructions: https://www.criminalbackgroundrecords.com/account-form.html?type=MonthlyBilling
If you would like to work with a sales representative to setup a monthly billing account, get discounted pricing and access to criminal and driving records, please send an email to bd(at)infoeinc(dot)com and a representative will contact you.
About CriminalBackgroundRecords.com
CriminalBackgroundRecords.com is a national background checking site that specializes in criminal background checks. The site has been providing background checks to employers, landlords, individuals and other entities for almost a decade and has active members in all 50-US States. Individual products include criminal background checks including county, state and national background checks, Social Security number validation, address history traces, Federal court searches, and professional verification services AND NOW Driving Records (DMV checks also known as MVR checks).
Visit us online at: http://www.CriminalBackgroundRecords.com.
###