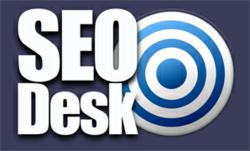 (PRWEB UK) 12 May 2013
The Colin Stevens Driving School is pleased to announce that it is relocating from Surrey to the South Coast. The driving school has been helping learner drivers to pass their test for over twenty years and is very much looking forward to the new challenge of helping learner drivers in Ashford and the South Coast to pass their driving test with flying colours.
The nature of the driving test and the exams have changed a great deal since Colin Stevens first taught learners how to drive but the driving school has evolved with all of the changes over the years. The driving lessons Ashford experience is sure to be of great benefit to learner drivers who are keen to develop the skills and knowledge that will enable them to pass their test with confidence.
The Colin Stevens Driving School has always believed that driving is an important life skill and that different people will approach driving in different manners. With over 20 years of experience in teaching driving, the school is confident that they can provide the learning structure that is right for every learner driver.
Providing flexibility ensures that no matter the nature or personality of a learner driver, the lesson plans will be structured to put them at ease and to provide them with a learning process that suits their needs. Colin Stevens has always believed in providing a driving lesson structure that is tailored to the needs of the individual learner driver and this remains a core aspect of what the driving school delivers.
All lessons for driving schools Ashford drivers will take place in a new fully dual control Vauxhall Corsa, indicating the level of quality that is prevalent in every aspect of the driving school. New challenges and experiences can be off-putting to some people whereas other people face them head on and rise to the occasion. The Colin Stevens Driving School is delighted to be relocating to the South Coast and looks forward to helping local learner drivers to develop skills and confidence in driving.
About Colin Stevens Driving School:
Established in 1989, the Colin Stevens Driving School has a vast range of experience in helping learner drivers develop skills and confidence behind the wheel. Through all the changes in legislation and the introduction of the theory exam, this driving school has moved with the times and ensured that all learner drivers have received the best possible learning plans, tailored to their needs and personality.