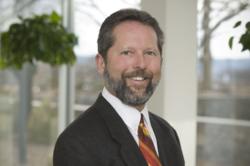 Dr. Cutt has successfully led some of the most challenging interactions with health authorities and has worked in the most competitive drug development settings.
Cleveland, OH and Basking Ridge, NJ (PRWEB) November 21, 2011
ProEd Communications, part of the Healthcare Consultancy Group, has appointed John R. Cutt, PhD, as Vice President, Global Regulatory Affairs. Dr. Cutt will be responsible for expanding the regulatory business and service offerings worldwide.
In making this announcement, Marta Brooks, PharmD, President of ProEd said, "We could not be more excited to have John join our team. John brings a broad range of expertise, and his addition to the team will help deepen our core expertise, expand our range of service offerings, and further extend our services worldwide"
Mary Rofael, MD, RAC—COO, Scientific and Regulatory Services for ProEd commented, "John brings an invaluable perspective to ProEd's clients. He has successfully led some of the most challenging interactions with health authorities and has worked in the most competitive drug development settings. As a long-term client, I have observed first-hand how he has superbly managed the critical communications needs in those settings."
Dr. Cutt joins ProEd in their Basking Ridge, New Jersey, offices from Novartis Pharmaceuticals Corporation, where he held senior positions in global regulatory affairs. He has a PhD in molecular microbiology and began his career in regulatory 20 years ago at the Schering-Plough Research Institute.
Dr. Cutt has a wealth of integrated regulatory, drug development, and commercial experience in a broad range of therapeutic areas including immunology, gastrointestinal, oncology, respiratory, arthritis, pain, bone, urology, anti-infective, transplantation, and women's health. He has early development experience in over twenty biologic compounds, including cytokines, monoclonal antibodies, gene therapy, peptides, and orally delivered biologics. This impressive background will enhance ProEd's formidable record of providing its clients with the highest quality of work in the regulatory area.
We are investing in regulatory by hiring John, as we believe we can leverage the learnings from our regulatory group into making a more seamless, cost-effective transition from approval to commercialization for our clients," said Denise Bottiglieri, PhD, CEO of the Healthcare Consultancy Group. Dr. Bottiglieri added, "We have the distinct advantage in knowing the data, what the thought leaders think firsthand, and the regulatory environment. This puts us in a position to be effective and innovative in helping our clients gain a competitive edge when launching their products. No other group can claim this."
ABOUT ProEd Communications (ProEd)
ProEd Communications, Inc., (http://www.proedcom.com) a fully integrated healthcare communications company, was established in 1991 to provide first-class global health communications to the healthcare industry worldwide (pharmaceutical, biotechnology, device, healthcare professional associations, etc). But we are much more than that: We are a team of dedicated medical communications professionals who believe that science is a way of thinking and that excellence is an attitude, not a one-time achievement. ProEd's reputation is the result of successfully meeting clients' diverse needs.
ABOUT Healthcare Consultancy Group (HCG)
When it comes to science, we're in our element.
The Healthcare Consultancy Group (http://www.hcgrp.com) is composed of a group of independently managed healthcare communications companies dedicated to delivering accurate, strategic, and compelling scientific communications.
As one of the largest and most established providers in the country, our world-class healthcare communications organization has offices in New York, NY; Basking Ridge, NJ; Stamford, CT; Cleveland, OH; and San Francisco, CA; and has partners in Europe, Asia/Pacific, and Latin America.
The integrated healthcare communications companies of HCG are:

BlueSpark Healthcare Communications – experts in combining science and strategy to create impactful programs, publications, and digital services to address our clients' needs throughout the product lifecycle (http://www.bluespark-ideas.com)
Health Science Communications – globally admired and respected scientific communications with unique expertise in bridging science, digital, and strategy for early and approved products (http://www.hsci.com)
o Scientific Strategy Partners – pre-eminent nonpromotional scientific consulting and publications planning
Hyphen Digital – leading digital strategy consulting firm providing innovative interactive healthcare communications driven by physician search insights (http://www.hyphendigital.com)
ProEd Communications – premier scientific communications and regulatory consulting services partner; uniquely poised at melding diverse perspectives to support communications throughout the product lifecycle (http://www.proedcom.com)
o Accuverus – a strategic healthcare and digital communications partner to the pharmaceutical, biotechnology, and device communities
The Scienomics Group – gold standard in scientific communications and both live and digital peer-to-peer and patient-focused healthcare education
ABOUT Omnicom Group Inc.
Healthcare Consultancy Group is part of Diversified Agency Services (DAS), a network of Omnicom Group Inc. (NYSE:OMC) (http://www.omnicomgroup.com). Omnicom is a leading global marketing and corporate communications company. Omnicom's branded networks and numerous specialty firms provide advertising, strategic media planning and buying, digital and interactive marketing, direct and promotional marketing, public relations, and other specialty communications services to over 5000 clients in more than 100 countries.
###