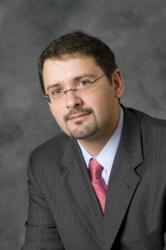 Minimally invasive procedures are being used more often to further benefit patients with spine related pain.
Bloomfield, New Jersey (PRWEB) July 29, 2011
Minimally Invasive Surgery "MIS" of the spine refers to using smaller incisions and a less traumatic approach to perform various spinal procedures. There are several differing surgeries that are indicated for various types of spinal problems. The 2 broad categories are decompression and fusion. Decompression involves taking the pressure off of nerves to relieve arm or leg pain ("Sciatica") which is usually caused by herniated discs. Fusion surgery involves making 2 bones grow together to stabilize the spine or relieve back or neck pain. Many minimally invasive procedures have been created to accomplish both decompression and fusion.
While many different MIS procedures are done, one of the more common types is minimally invasive lumbar surgery. This is done through a tubular retractor. In classic open lumbar surgery an incision several inches long is made in the center of the lower back and the muscles are pushed aside to access the spine. Retractors place very high stresses on the muscles in order to allow exposure of the spine despite the large incision. This causes damage to the muscles around the spine. In addition significant blood loss is associated with this muscle dissection. In MIS (tubular) lumbar surgery an x-ray is used to localize exactly the area which needs to be exposed and through a small incision tubes are used to gently dilate the muscles which cause much less muscle damage. Special lights and microscopic magnification are used to see localize the precise area needed to accomplish the same goal as through the open approach. Through these small tubes nerves can be decompressed, disc herniations can be removed, and fusions with special spinal screws and cages can be done.
Several other MIS procedures have been proven highly successful. In particular XLIF® and Axialif® procedures. These provide methods to remove painful discs and fuse the spine through small incisions without having to maneuver around the sensitive spinal nerves. In fact these procedures have been so successful that several professional athletes have had these fusions and returned to full contact sports. This would have been considered very unusual for classic fusion surgery.
In conclusion, minimally invasive spine surgery may have many advantages over classic open surgery but is not right for everyone. The most important factor is choosing the right procedure for each patient. Doing the wrong surgery just to limit incision size may not provide the relief that most patients are seeking. However if a minimal procedure can accomplish the same goals and the surgeon is comfortable with the increased technical intricacy, then this form of surgery offers significant added benefits. For more information, visit one of 6 convenient locations in NY and NJ or to arrange a consultation with Dr. Joshua Rovner, please call 973-842-2100
Additional Information:
Advanced Center Of Excellence In Spine Surgery
Committed to providing personalized medical and surgical care through comprehensive evaluation of acute and chronic spinal conditions and the most effective treatment expertly preformed. Through the process of conservative and invasive procedures, physicians provide state of the art care. Variety of treatment modalities to help patients. Conservative care consistent with diagnosis is always the first choice of treatment. The Center brings together board certified orthopedic spine surgeons, physiatrists, physician assistants and other healthcare professionals who continually focus on new and better ways to restore health. Physicians follow established protocols that are proven to lead to improved clinical outcomes.
Areas of expertise include both surgical and non-surgical treatments of:

Degenerative Conditions of the Back and Neck
Herniated Discs
Spinal Infections &Tumors
Spinal Deformity
Spine Trauma
Fractures
Failed Back and Neck Surgery
Advanced Pain Management
Other Services

24 hr. Physician Availability
Bilingual Staff
Dedicated Workmen's Compensation Office Contact
Workmen's Compensation Hotline for Case Managers and Adjusters
Physicians:
Joshua S. Rovner, MD
SUNY Downstate Medical School
Orthopedic Residency: Albert Einstein College of Medicine
Spine Fellowship: Twin Cities Spine Center, MN
Howard M. Baruch, M.D. FAAOS
Georgetown University School of Medicine
Orthopedic Residency: State University of New York Kings County Hospital and Medical Center
Spine Fellowship: Columbia Presbyterian College of Physicians and Surgeons-Helen Hayes Division
Hip & Knee Fellowship: Columbia Presbyterian College of Physicians
Danielle B. Groves, M.D., FABPMR
New York Medical College
Physical Medical and Rehabilitation Residency Emory University School of Medicine
###