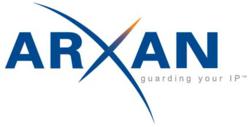 Bethesda, MD (PRWEB) October 03, 2011
WHAT: Vince Arneja, vice president of product management, Arxan Technologies, will present "Protecting the IP: Securing Digital Content for Anytime, Anywhere Distribution Across Multiple Platforms," at the fifth annual TVNext 2011 Conference (formerly known as Set Top Box Conference) Oct. 5 at 2:30 p.m. in the Riviera Ballroom.
The presentation will outline how the growing consumer demand of digital content has led to distribution across multiple devices, platforms and services, causing the IP of premium content and critical applications to become more susceptible to exploits and hacks. To prevent these attacks, Arneja will address key threat vectors where software threats reside in the digital ecosystem and best practices to securing DRM systems to comply with robustness rules. Participants will learn best practices to protect their IP and business model against attacks and understand key techniques to ensure DRM robustness rules are maintained when distributing premium content through diverse channels, such as IPTV and mobile devices.
Arxan's content protection solutions, with application hardening via GuardIT® and EnsureIT® for desktop, server, mobile and embedded platforms, and key hiding via TransformIT™, will be showcased during the conference at booth #8.
The company's content protection technologies protect against tampering and reverse-engineering of code and IP in a durable and proven manner which does not impact source code, application functioning or the development process. Arxan's customers span the digital media ecosystem, from leading game developers to digital media application providers (including Widevine, which is now Google). Arxan's technology supports DRM standards (Marlin, OMA, etc.) and their robustness rules. Arxan is also a member of the Digital Entertainment Content Ecosystem (UltraViolet), Marlin Partner program and PC Gaming Alliance.
WHERE: TVNext 2011
San Jose Airport Garden Hotel
San Jose, CA
The 5th Annual TVNext Conference brings together hundreds of the most innovative media, technology and entertainment companies to chart a course for the Future of TV and Multi-Platform Entertainment Services and Platforms.
ABOUT ARXAN TECHNOLOGIES:
Arxan Technologies Inc. is a leading provider of software security solutions that protect applications from attack in distributed or un-trusted environments. We harden applications against tampering and reverse engineering for unauthorized use, piracy, and theft of intellectual property. Our advanced software protection solutions secure ISV, digital media providers' and enterprise applications to proactively defend the integrity of code and business models. We defend, detect, alert and react to attacks through a threat-based, customizable approach. Proven, durable and resilient, Arxan's offerings support a full range of application protection needs, from commercial software to military grade assurance. Founded in 2001, Arxan Technologies has offices in Bethesda, MD, San Francisco, CA and West Lafayette, IN. For more information, please visit http://www.arxan.com.
# # #