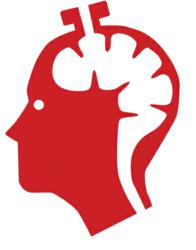 Infinite Heart, Inc. announces Latest Retirement Educational Website called Safe Money California.
Santa Monica, CA (PRWEB) April 02, 2012
Dr. Michael A. Mason, President of Infinite Heart, Inc. announced his company's latest retirement and financial educational website for Southern California consumers. The new informative website, Safe Money California.org contains retirement news feeds that are updated daily along with financial calculators, a tax center, and retirement white papers. All of the content is free and downloadable without requesting any information of the consumer.
Many of the latest retirement studies reveal that baby boomers are completely rethinking retirement. Instead of looking for growth and high returns, the fear of outliving their nest egg has turned the focus to preservation of principal, safety, and income. As baby boomers and retirees in Los Angeles and other parts of California search the web for the best retirement information, the need for up to date and unbiased research is crucial. The site, http://www.safemoneycalifornia.org was designed to make retirement education easy for baby boomers online. The site updates new retirement relevant information and articles on a daily basis and can serve as the one stop shop for retirement edification for Southern California baby boomers.
About Infinite Heart, Inc
Infinite Heart, Inc. has been assisting pre-retirees and retirees in California since 1978. Michael has taught thousands of people how to protect and preserve their assets, increase their retirement income, and reduce their taxes. Infinite Heart, Inc., has access to over 53 Insurance Companies to assist in just about every situation a client could have. Dr. Mason has earned the professional designations of Life Underwriters Training Counsel Fellowship (LUTCF), and Certified Senior Advisors (CSA). We safely guide or clients in making informed decisions as they relate to the tax and financial services.