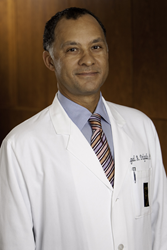 A medi-spa may be a good place for treatment but do your research and find a reputable establishment.
San Francisco, CA (PRWEB) April 23, 2013
Medi-spas have increased by the hundreds in California since 2007. Miguel Delgado, M.D. supports the Medical Board of California's recommendation that patients who are considering treatment at a medi-spa need to be sure they are visiting a reputable facility and check the credentials of the physician. Patients need to be sure the supervising medical doctor is board certified in an appropriate specialty. To protect consumers, a new bill (AB1548) that the California Medical Association (CMA) supported was signed into law by California Governor Jerry Brown in July 2012 going into effect January 1, 2013. The new bill will crack down on medi-spas who are not complying with regulations by increasing fines from $1200 to $50,000, with possible prison time of 2 to 5 years.
There are no laws in the United States preventing medical doctors from treating patients outside of their area of training. Many doctors are struggling with significant downturns in their practice due to large reductions from insurance reimbursements and Medicare. Doctors that sign on with medical spas could come from any specialty, such as cardiology or gastroenterology, etc.
Each state has its own regulations for "medi-spas" with California and Florida being the strictest. For California, if the term "medical spa" is used for advertising it must be owned by a physician or at least 51% and the remainder by a licensed practitioner, such as a physician's assistant or nurse. Consumers need to be aware some businesses are operating illegally.
Before any of the spa treatments such as Botox injections, dermal fillers, laser hair removal, and the issuance of prescription drugs, the patient needs to be examined by a physician, physician assistant or nurse practitioner. In the past, the fines for non-compliance were so low for violations that the fines did not dissuade the "medi-spas" from doing it again. Unsupervised "medi-spas" were getting away with operating without a doctor. Some businesses will pay a doctor to lend their name and license, but they are not actually present for the elective cosmetic procedures.
Older people are remaining in the workforce longer and want to look younger to be competitive. Many turn to "medi-spas" for less expensive, less invasive procedures. Unfortunately, many may end up with disfiguring results. It is difficult to enforce regulations on these businesses unless such treatment is reported to state regulatory agencies. Many patients do not file a complaint if they have been harmed because they are embarrassed for not researching the facility, or they may feel vain for having had a procedure. For those who may have had a successful lawsuit, the public may not hear about it because the patient may have signed a non-disclosure agreement in their settlement preventing them from talking about it.
Miguel Delgado, M.D. holds the two credentials most coveted by plastic surgeons practicing in the United States, namely certification by the American Board of Plastic Surgery and membership in the American Society of Plastic Surgery. He has his own fully accredited surgery center and two offices located in the Bay Area, San Francisco and Marin. View his vast amount of before and after pictures of his San Francisco cosmetic patients. For more information visit http://www.dr-delgado.com or call for a consultation at (415) 898-4161.