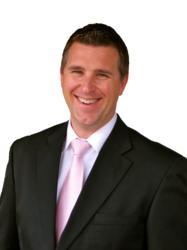 Most experts recommend that dietary and lifestyle intervention should be the first line treatment.
Philadelphia, PA (PRWEB) November 02, 2012
Diabetes currently affects 1 in 10 Americans or over 25 million people. The disease is the leading cause of amputation, kidney failure, and adult blindness as well as a major cause of heart attack and stroke. According to a 2010 Centers for Disease Control and Prevention report, the number of people with diabetes may triple by 2050.
"Many of my patients are extremely frustrated with the way their doctors manage their condition. They are tired of just taking drugs, and there is very little done to address the root cause of diabetes", says Philadelphia doctor, Brian Mowll, DC.
"There is a different way to handle diabetes, finding and addressing the cause with natural dietary and lifestyle support. We have been using a functional medicine approach for the past five years to address the source of the diabetes and we are having excellent results," Dr. Mowll added.
Is there evidence that diabetes can be reversed? New research in the journal Diabetologia, published in 2011, indicates that type II diabetes can be reversed using specific dietary and lifestyle changes, in as little as eight weeks. While this may not be possible for every diabetic, it is bringing new hope to thousands of Americans who seek a more natural approach to their condition.
Dr. Mowll says, "Most experts, including the American Diabetes Association, recommend that dietary and lifestyle intervention should be the first line treatment. Most doctors, however, don't have the knowledge or the time to educate their patients about how to find the root cause and make the right nutritional changes to reverse diabetes. Therefore, patients are typically treated with medication right from the beginning. In my experience, this may not be necessary."
Where can people with type II diabetes learn more? To find out more about diabetes, free information is available at http://www.diabeteshealthreport.com or to learn more about Dr. Mowll, visit http://www.drmowll.com.
Dr. Mowll feels that it's important for more diabetics to learn as much as they can about their condition so they can be empowered to make the changes necessary to improve their quality of life and health.