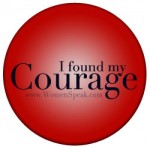 I have seen survivors display amazing strength and resolve. During the worst of times I have seen people at their very best.
Springfield, MO (PRWEB) November 07, 2012
Founder of WomenSpeak, clinical psychologist Nancy D. O'Reilly, PsyD has dedicated her career to helping others. Now she reaches out to victims of Hurricane Sandy to help them cope.
She is a national speaker on coping with trauma and on empowering yourself to move forward despite the long-term consequences of a weather-related disaster.Your coverage will gain human impact and value when you include Dr. O'Reilly's expertise. Please contact Maggie Castrey below, if you would like to record an interview or have her as a live guest on your show.
Dr. O'Reilly is a Nationally Certified Traumatologist, Nationally Certified Crisis Responder and Crisis Team Leader, and a member of National Organization of Victim Assistance. She has hands-on experience gained in the trenches in NYC after 9/11, in Louisiana after Katrina, in Joplin after the tornado, and more.
To help reporters and other people affected by the storm, Dr. O'Reilly has collected some of her archived writings and radio podcasts together on her website at http://womenspeak.com/. She offers tips for coping with trauma and describes the stages of emotional recovery victims can expect to experience. Feel free to share this link.
Dr. O'Reilly and WomenSpeak have developed a sharable logo to symbolize the strength and courage of those affected by Hurricane Sandy and of the average American.
Your audience may be interested in having Dr.Nancy address the situations below:

Fear has been replaced by feelings of doom, how do I overcome those feeling?
The task is so overwhelming I can't move forward. How do I make that first step to cleanup?
The kids are clingy and on the edge of tears all the time. How can I reassure them?
I'm the mom and everyone looks to me for answers. How can I get over my guilt that I want to just be by myself for a day and get my own head straight?
I feel powerless. I want change but my husband wants to rebuild everything just like it was. How can I claim my power? Please see the attached file for some Q and A.
Contact information is above right. Thank you for your consideration.
WomenSpeak is an online resource founded by clinical psychologist Dr. Nancy D. O'Reilly, PsyD. She is an author, public speaker and researcher that specializes in Empowering Women From Trauma To Triumph. At http://www.WomenSpeak.com, she offers guidance and stories and hosts regular podcast "Conversations with Smart Amazing Women."