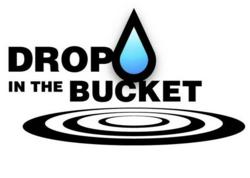 The gift of water is the gift of life
Los Angeles, CA (PRWEB) May 26, 2011
Drop in the Bucket (DITB) is a Los Angeles-based non-profit organization made up of entertainment industry professionals, serious problem solvers and people who are used to getting things done--from television & record producers, to artist managers, engineers and even a rocket scientist--they epitomize diversity and creative thinking. In 2006, they decided to apply their diverse skills and focused energies to tackling the water crisis in Africa. Undeterred by those that said it couldn't be done, DITB incorporated a fresh, hands-on approach and edgy sensibility to develop the DITB Water and Sanitation Initiative, which focuses on long-term and effective solutions to providing clean water and innovative sanitation technologies.
DITB has been praised by both the Government of South Sudan and the Uganda Ministry of Water, other international charitable organizations, and the media for developing and designing an alternative sanitation technology to the traditional but unsustainable pit latrines. In less than 5 years, DITB has also drilled over 120 water wells – positively changing the lives of over 100,000 school children and the surrounding communities.
What separates DITB is that it is a highly active "boots on the ground " organization. Executive Director, Stacey Travis spends over half the year in the field coordinating with local and government officials, and works hand-in-hand with the workers that implement DITB's innovative programs. Stacey and the Drop in the Bucket group are dedicated to the cause and are involved in every aspect of the projects: site selection, community mobilization, village trainings, physical construction, monitoring, and follow up.
DITB is fortunate to have considerable support from the entertainment industry including Henry Rollins, one of our staunchest supporters. Recently, Henry traveled to Uganda and Southern Sudan to experience first-hand the work DITB is doing. This video is the result : Henry Rollins/Drop in the Bucket Video . DITB hopes it will inspire others to make a difference.
About Drop in the Bucket
Drop In The Bucket is a 501 (c)(3) charity that was formed by a group of entertainment industry professionals who, after learning about the deadly water crisis in sub-Saharan Africa, set out to do something to change it. Drop in the Bucket believes it can help create a world in which children are safe, healthy, educated and free from fear. And, they believe that the key to achieving those ends is clean water and sanitation. For more information please visit: http://www.dropinthebucket.org/
###