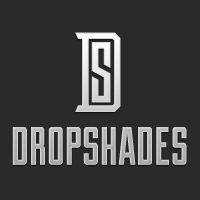 We can't wait to introduce DropShades to the EDC crowd - this type of scene is perfect for DropShades
Fort Worth, TX (PRWEB) June 20, 2013
With the end of the DropShades Kickstarter campaign just around the corner on July 1st, the team is stepping up its game and encouraging supporters to help them push through to that $80,000 stretch goal.
"We want to be able to give the community the best possible product," explained Chief Engineer Nick Cate. "We're around $50,000 right now. If we can push through that last $30,000, we'll be able to give backers the rechargeable battery they've been requesting."
It's also about providing backers with an excellent deal. After the Kickstarter project ends, the price of the glasses will be increasing above the $30 mark currently available for backers to accommodate some of the product improvements made over the past month. Shipping is also included in the Kickstarter pledge, but will be separately charged once the campaign is over.
"Now is the time to grab a pair," stated Chief of Operations Skylar Perkins. "It'll be cheaper and faster than waiting until after the campaign, and you'll be contributing towards putting out a cooler overall product."
In the final days of the campaign, the team will be headed to the Electric Daisy Carnival in Vegas, where they'll have prototypes on hand during performances and at local clubs for partiers to check out. Be sure to follow the group's Twitter and Instagram feeds to find them in the city, as they'll also be handing out free DropShades t-shirts.
"We can't wait to introduce DropShades to the EDC crowd," exclaimed co-founder Harrison Hendron. "This type of scene is perfect for DropShades. Be sure to come say hello - we look forward to meeting some of our backers there!"
About DropShades
DropShades was launched in 2013 by founders Harrison Herndon, Nick Cate, and Skylar Perkins to provide stylish and innovative party accessories for those looking to add some electric panache to their celebratory experiences. To learn more about what they have to offer, visit http://www.getdropshades.com .