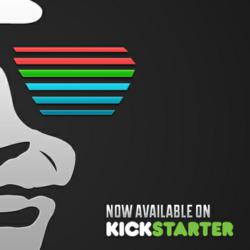 "Every dollar raised allows us to expand our operations and offerings," explained Chief of Operations, Skylar Perkins.
Fort Worth, TX (PRWEB) June 03, 2013
In less than a week, the DropShades team has met their Kickstarter funding goal of $15,000 with 366 backers. The public response to the group's sound-reactive fashion glasses has been overwhelming, with funds continuing to pour in at a rapid rate. As James Christy at Technology Tell put it, "Kanye's shutter shades can go suck an egg; DropShades are where it is incontrovertibly at, forthwith."
"We've been completely blown away," said co-founder Harrison Herndon. "People are incredibly excited about the glasses, and the enthusiasm of our backers has us eager to hit the road running."
And hit the road running, they will. The team has announced a series of stretch goals - milestones in the fundraising that will unlock a series of additional rewards for those backing the project. The rewards have been largely derived from suggestions of those who have already pledged. At $25,000 raised, for instance, all those who have pledged $30 or more will receive a soft glasses case to protect their new DropShades. At $35,000, DropShades will become available with white frames, and at $40,000, backers will be able to select glow in the dark frames. That's only the beginning.
"Every dollar raised allows us to expand our operations and offerings," explained Chief of Operations, Skylar Perkins. "We're incredibly grateful to have the support of the community, and to show that appreciation, we want to give them even more. These stretch goal rewards are amazing, but they're nothing compared to what comes next!"
The team is already picking up speed and looking to grow, with events planned in Kansas, Los Angeles, and Las Vegas at the upcoming Electric Daisy Concert. The gatherings will give people an opportunity to try out the prototypes, and give the team valuable feedback as they look to better serve the needs of the EDM community.
"We're no where close to done," proclaimed Chief Engineer, Nick Cate. "We view the EDM scene as extended family, and our work as a means of giving back. While DropShades are getting a phenomenal reaction, we have a couple other projects in development that are going to really impress."
The DropShades Kickstarter project has 27 days left. You can pledge by clicking here. For more information on EDM Party Accessories you can visit their website, or email them directly at info@getdropshades.com
About DropShades
DropShades was launched in 2013 by founders Harrison Herndon, Nick Cate, and Skylar Perkins to provide stylish and innovative party accessories for those looking to add some electric panache to their celebratory experience. To learn more about what they have to offer, visit http://www.getdropshades.com.