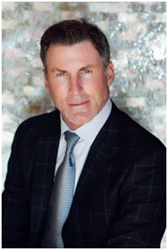 "A patient might think they need to make dramatic changes to their facial appearance, but we can achieve amazing results with simple Botox or facial filler injections," said Dr. Chasan
Del Mar, CA (PRWEB) March 28, 2016
Acclaimed San Diego plastic surgeon Dr. Paul Chasan has first-hand experience with the ever- changing trends of cosmetic surgery, including the most notable: an increase in the number of people seeking surgical and minimally-invasive cosmetic treatments. According a report from WTOP.com, the American Society of Plastic Surgeons (ASPS), 2015 saw at least a two percent increase in the number of procedures performed in the U.S.
"We've definitely seen a growing the number of patients looking for cosmetic treatments at our office," said Dr. Chasan, founder of Ranch and Coast Plastic Surgery in Del Mar, California. "The rise of minimally-invasive procedures, such as CoolSculpting or injectables, have really made cosmetic treatments more socially acceptable and appealing. People see that they do not have to commit to surgery and a lengthy downtime to get the results they want, so it is less intimidating to come in and discuss your options with a plastic surgeon."
To learn more about the procedures available at Dr. Chasan's office, please visit: http://www.DrChasan.com/Dr-Paul-Chasan-Plastic-Surgery-Procedure/
While cutting-edge procedures, such as Kybella injections for double chins or body sculpting with thermal or cryo energy, are drawing in patients who may not have previously considered plastic surgery, traditional operations are by no means going out of favor.
"Breast lifts and buttock lifts are still popular because those concerns haven't changed. People still want to reverse the effects of gravity and look younger," added Dr. Chasan. "What's different now is the techniques we use to achieve beautiful, natural-looking results are more efficient and therefore, patients don't need as much downtime. This also means that when a patient comes in looking for an upper arm lift, we can offer the minimally-invasive treatments, like body sculpting, but traditional surgery is still the best method of achieving dramatic results."
The ASPS report also found that tummy tucks are outpacing facelifts as one of today's most popular procedures. However, more people than ever are choosing to undergo minilifts rather than traditional facelifts. With procedures such as the Petit Lift, treatment time is far shorter and patients are able to return to work within a week. Buttock augmentation was also the fastest growing cosmetic trend in 2015.
"When it comes to facial cosmetic treatments, injectables are more in demand than ever," said Dr. Chasan. "In many cases, a patient might think they need to make dramatic changes to their facial appearance, but we can achieve amazing results with simple Botox or facial filler injections. These minimally-invasive options are also more appealing to patients who may be wary about surgery."
Dr. Paul Chasan is a board-certified and nationally recognized plastic surgeon who specializes in performing the most advanced cosmetic procedures for the face, body, and breast. At Ranch and Coast Plastic Surgery in Del Mar, Dr. Chasan is also renowned for his exceptional work in revisionary rhinoplasty and revisionary breast surgery. Regarded as an expert in his field, due to his extensive education and experience, Dr. Chasan has authored numerous publications and is often called upon by the media to discuss the latest techniques and trends in modern cosmetic surgery.
For more information about Dr. Chasan and his state-of-the-art plastic surgery center, visit http://www.DrChasan.com.