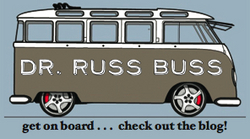 If all the risks are removed from a child's environment, the child will be doomed to a life playing it safe.
Okemos, Michigan (PRWEB) April 26, 2009
Catch thirty days of Michael J. Fox on Moment-to-Moment Optimism! Sure, following the release of his new book, Always Looking Up: The Adventures of an Incurable Optimist, Michael J. Fox has been making the proverbial rounds of pop culture television (Oprah, Larry King Live, The Daily Show, etc), but nowhere else can we see the words of Fox be used as the basis to teach optimistic thinking for an entire month!
Since April 6, Dr. Russ Buss and the staff of the Optimism Blog have been devoting everyday to posts that expound on the words of Michael J. Fox and his view of optimism.
While "optimism" and its opposite "pessimism" may have become the popular buzz words of the day, used liberally on Wall Street, the Dr. Russ Buss view is very different. Optimism, as viewed by Dr. Russ Buss and Michael J. Fox, is not about expecting everything to be simply "peachy" because we have some kind of amorphous hope for the future. No, their brand of optimism is about feeling the thrill of taking on challenges and overcoming difficulties.
The theme for the month is Rebirth and Self-Reinvention, mandated for those who have lost a job, faced a health crisis, or lost a loved one. Dr. Russ Buss uses Michael's experiences in overcoming the life changing diagnosis of Parkinson's disease to establish a four step process of reinvention: 1) Letting go of the past in order to move forward, 2) finding a vision and inspiration for rebirth, 3) getting help and collaborating with others, and 4) making tough choices.
Each week Dr. Russ Buss and Michael take an imaginary "Buss Ride" to explain in detail these steps towards Rebirth. Some key ideas of optimism, rebirth, and self-reinvention from the blog:

Michael J. Fox first had to let go of his fear of being marginalized, being felt sorry, and pitied. Next, he had to let go of the public persona that Michael J. Fox was a perfectly healthy, athletic actor. He had to realize a particular life path was closing off; his projected future in acting, to which he had a strong emotional attachment, was rapidly becoming a fantasy.
Next Michael had to find vision for his new life. He found a role model in and inspiration from Lance Armstrong. He looked inside himself for passion, overcame his fear of PD - became an expert about the disease - and started the Michael J. Fox Foundation to find a cure for Parkinson's.
Michael received much help and support from his family and fathered three additional children with wife Tracy since his PD diagnosis. Now he enjoys passing on his view of Optimism to his children: "If all the risks are removed from a child's environment, the child will be doomed to a life playing it safe." To "relieve their pain, spare them the ups and downs of life, I'd be doing them a huge disservice." (p 232)
Get on the Buss…The Dr. Russ Buss! Ride with us to the Michael J. Fox ABC special on Optimism to be aired May 7, 2009 - Get on Board …Check Out the Blog!
###