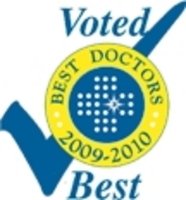 When fat or fat with stem and regenerative cells is used correctly during breast enhancement or reconstruction, it can give a better, more natural shape than an implant alone. - Dr. Steven Cohen
San Diego, CA (PRWEB) October 14, 2010
The use of a patient's fat, and ultimately their fat derived stem and regenerative cells as filler for cosmetic surgery such as breast reconstruction and augmentation, may present a healthier, safer option for breast enhancement in some women. The application of fat also has potential benefits for other areas of aesthetic plastic surgery like breast implant salvage, facial rejuvenation and body contour deformities.
Using a new dialysis/filtration technology called PureGraft, a physician can clean and process the fat in a sterile environment without motorized methods. Once fat has been carefully removed by specialized liposuction, done carefully to preserve the stem and regenerative cells, PureGraft technology filters everything but the pure fat tissue.
"PureGraft is an FDA-cleared device that is indicated for cosmetic 'body contouring' procedures using autologous fat grafts," stated Marc H. Hedrick, M.D., President of Cytori. "Although PureGraft is simple to use, the technology behind it is unique. PureGraft selectively filters the graft using a process best called lipodialysis, which we believe will be the new standard in fat graft preparation."
Natural breast augmentation with your body's own fat is the latest in breast enhancement procedures. Dr. Steven R. Cohen is one of a small number of early pioneers in this new technology that uses the patient's own fat to create natural filler for breast enhancement. In 2003 Dr. Cohen was one of the first surgeons in the world to use this technology.
Cell Enhanced Breast Augmentation – An Alternative to Breast Implants
Studies began in Europe in 2008 for Cell-Enhanced Reconstruction and studies are underway in Japan. "Fat is considered to be a desirable reconstructive and aesthetic filler by physicians worldwide but in some cases the fat cells aren't able to thrive in a new environment," states Dr. Cohen, "Cell-enhanced fat is potentially an option for patients who may have adverse reactions to implants, such as capsular contraction." "The approach can also help smooth and shape the breast in conjunction with the use of implants. When fat or fat with stem and regenerative cells is used correctly, it can give a better, more natural shape than an implant alone," he continues.
Dr. Cohen is executive director of the Cell Society, an international, non-profit organization dedicated to the promotion and advancement of regenerative cell therapies. FACES+ Plastic Surgery, Skin and Laser Center is a fully integrated, comprehensive cosmetic medicine and surgery center specializing in face lift surgery, rhinoplasty, and breast augmentation procedures. FACES+ prides itself in bringing the most advanced techniques to every patient.
###