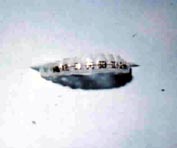 Who can explain it? Who can tell you why? Fools give you reasons; Wise men never try.-- Oscar Hammerstein
Brooklyn, NY (PRWEB) January 03, 2012
Dr. Ted Rothstein, Brooklyn orthodontist, was recently contacted by Candice Giove of the New York Post to discuss the results of the latest research showing that teens actually want braces that show! Surprisingly, Dr. Rothstein reveals that this latest fashion trend for straight-teethed, to get braces in the name of fashion isn't age exclusive. He reveals that elderly patients want to have braces put on their teeth – not because they need them – but to fulfill a long-held desire for braces because they missed out on having them.
"Straight-teethed teens are getting braces to look geek chic...it's a fashion statement... there is a peer pressure to look like everyone else". Dr. Rothstein adds, it's not exclusive to teens they are just catching up with their elders!
Patients use many names for these devices such as "theatrical braces," "removable braces," "Hollywood braces," "cinematic braces," and even "fantasy braces." They are often used for actors who need to simulate the look of wearing braces for their part, such as Eddie Murphy in Bowfinger. Dr. Rothstein sometimes uses them to demonstrate the look of certain types of braces to his would-be patients at the time of their consultation.
Dr. Rothstein calls his look-like braces "BrBs"--short for Braces are Beautiful. He has been fabricating look-a-like braces for a score of years.
Dr. Rothstein has been called upon to make BrBs for actors appearing in shows on- and off-Broadway and for "avid-for-braces" persons who located him on the Internet. See one of the more complex assemblies he created for a patient who traveled from San Jose just to get the perfect set of theatrical braces.
These braces look and feel real because they are fabricated using real braces and are custom made in a variety of styles. BrBs are removable and remarkable simulations of train-track braces. However, they are incapable of actually moving teeth, and consequently cannot do any harm. Dr. Rothstein reports there are many persons who have this passion for braces but are simply too shy about seeking such a service lest they appear to be unbalanced to say the least.
Dr. Rothstein's advice to those who loved their braces and want to keep the memory of them fresh is to ask their orthodontist to make them a BrB-type of retainer when they get their braces removed, or for that matter just of the fun-of-it.
Dr. Rothstein has been practicing Orthodontics and Dentofacial Orthopedics in Brooklyn Heights since 1976. A member of the American Association of Orthodontists, he has treated more than 6000 patients. Read Dr. Rothstein's resume to appreciate his expertise and capabilities which assures that his patients are choosing a seasoned professional who will provide the best care possible. His website is an informative and educational tour de force--enjoy.
###