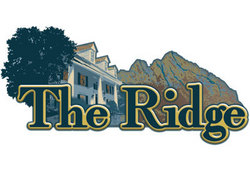 We treat patients not only by resolving substance abuse issues, but also by fostering wellness through proper nutrition, exercise, and external / familial support.
Cincinnati, OH (PRWEB) February 22, 2011
The Ridge, an upscale residential drug and alcohol treatment facility, has opened its doors and is accepting patients. The residential treatment center, located in a former estate just 25 miles from Cincinnati, is designed to evoke the privacy and charm of a bed and breakfast while providing the services of a residential recovery center with experienced chemical dependency counselors and affiliated medical professionals.
Led by Dr. Jeffery Stuckert, M.D., The Ridge offers a 28-day minimum stay program at its residential drug and alcohol treatment center, primarily focused upon treating the disease of addiction and providing hope to its patients. The facility offers initial home intervention services for families seeking assistance with a patient's voluntary admission to the center. The residential treatment program incorporates the elements of cognitive behavioral therapy (CBT), 12-step facilitation, group therapy, and tailored individual treatment. Most patients needing detoxification can be detoxed at the outset under the supervision of physicians and registered nurses. Among the activities and amenities available to patients are exercise options, a sauna, swimming pool, stocked fishing pond, and walking trails along The Ridge's 51-acre campus. In addition, the residential recovery center has retained a private, executive chef to provide a reparative nutritional menu, a personalized method of restoring a patient's diet to complement drug and alcohol treatment and recovery. "We believe we can offer the finest residential treatment program in this region of the country", said Dr. Stuckert.
In a departure from other area residential treatment centers, The Ridge utilizes a model based upon physician management and operation, encouraged family involvement, and group therapy. Additionally, with so few patients, the facility's low patient-to-staff ratio enables highly individualized treatment. "We feel as though these key differentiators truly elevate our residential recovery center to a new level of service beyond every other institutional residential treatment center," said Steve Gifford, Clinical Program Director. "Though drug and alcohol treatment is developed around a highly structured environment, we allow time for patients to learn and recover from their disease through truly therapeutic elements. We treat patients not only by resolving substance abuse issues, but also by fostering wellness through proper nutrition, exercise, and external / familial support." To learn more about The Ridge's residential recovery center and its features, please visit http://www.theridgeohio.com.
About The Ridge
The Ridge is an upscale residential treatment facility outside of Cincinnati, providing a drug and alcohol treatment and substance abuse program for professionals and those with means. The curriculum encompasses education about the disease of addiction, individual, group and family counseling, and focuses on the development of new coping skills and strategies to handle the obstacles and barriers to recovery. The 12-step program is an important parallel path of recovery that is emphasized at The Ridge. Nestled on 51 acres of wooded landscape within a remote private residential area about 25 minutes outside of Cincinnati, it is the only recovery center of its kind in the region. Located in a former residential estate, and designed to evoke the feel of an upscale bed and breakfast, The Ridge offers a select number of private and semi-private rooms for patients, ensuring an individualized and therapeutic recovery experience. Led by Medical Director Dr. Jeffery Stuckert, M.D, and Clinical Program Director Steve Gifford, and staffed by experienced medical and counseling staff, The Ridge's 28-day program treats the disease of addiction while also incorporating wellness through exercise, serene outdoor activities, and a nutritional program tailored for whole-body recovery. For more information on how The Ridge can help you or your loved one begin the journey to recovery, visit http://www.theridgeohio.com.
###