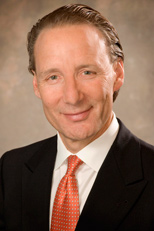 A thorough investigation is essential. Patients and their families deserve answers.
Chicago, IL (PRWEB) October 24, 2012
Chicago drug injury lawyer Patrick A. Salvi today said he was shocked to learn that, according to Reuters, the Massachusetts pharmacy at the center of a national outbreak of deadly fungal meningitis cases had "escaped harsh punishment from health regulators several times" in recent years.
The U.S. Centers for Disease Control and Prevention (CDC) reported October 23 that 308 people have been sickened in the outbreak in 17 states, including 23 who have died. The majority of cases involve patients who received contaminated epidural (or back) steroid injections from the New England Compounding Center (NECC) of Framingham, Mass.
"Could this outbreak have been avoided? That's the question one has to ask in light of these recent news reports," said Salvi of the leading Chicago personal injury firm of Salvi Schostok & Pritchard P.C., which is investigating illnesses associated with the outbreak in Illinois and across the country.
"Based on these new reports, this pharmacy had a long history of serious problems, including their handling of the very steroid involved in this ongoing national health crisis," Salvi said. "Yet, until just a few weeks ago, the pharmacy was still operating without having received any serious punishment."
Reuters reports that the Massachusetts Board of Registration in Pharmacy nearly sanctioned the NECC in 2004 in response to allegations that it had "violated accepted standards" for compounding methylprednisolone acetate. Two years later, the NECC and the Board agreed to a non-disciplinary settlement, Reuters said.
According to another report by the Associated Press, as part of a consent agreement the NECC reached with the Board in 2006, the pharmacy allowed inspectors from Illinois-based Pharmaceutical Systems Inc. to audit its operations.
The inspectors found problems that included "uncovered and unlabeled containers" and equipment with "visibly dirty" exterior surfaces, according to the AP.
Last week, the U.S. Food and Drug Administration (FDA) and U.S. Centers for Disease Control and Prevention (CDC) confirmed that a fungus known as Exserohilum rostratum had been found in unopened medication vials of methylprednisolone acetate from one of three lots that the NECC shipped across the U.S. prior to September 26.
The potentially contaminated vials went to 76 facilities in 23 states, including the APAC Centers for Pain Management in Chicago and Westchester and Thorek Memorial Hospital in Chicago, the CDC says. As many as 14,000 patients may have been exposed to the contaminated steroid vials.
"The list of questions surrounding this pharmacy's operations and how it was regulated will continue to grow," Salvi said. "A thorough investigation is essential. Patients and their families deserve answers."
About Salvi, Schostok & Pritchard P.C.
Salvi, Schostok & Pritchard P.C. is a leading Chicago personal injury firm with offices in Chicago (22 West Washington Street, Suite 1600, Chicago IL 60602) and Waukegan (218 North Martin Luther King Jr. Avenue, Waukegan, IL 60085). The firm represents clients in matters involving medication errors, emergency room errors, failure to diagnose, hospital negligence, physician error, birth injuries, surgical malpractice, anesthesia errors, organ puncture/perforation, post-operative and pre-operation malpractice and surgical complications. The firm's success in medical negligence, personal injury and wrongful death cases features recoveries of more than $630 million on behalf of its clients, including more than 180 multi-million dollar verdicts or settlements. To learn more about Salvi, Schostok & Pritchard P.C., call (312) 372-1227 or use the firm's online form.