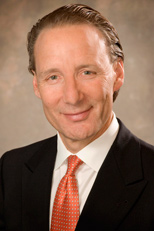 Unfortunately, this epidemic is not over yet and may well be far from over.
Chicago, IL (PRWEB) October 26, 2012
Chicago drug injury lawyer Patrick A. Salvi today expressed relief that the lone suspected Illinois fungal meningitis patient has been declared free of the infection. However, Salvi said, other Illinois residents must remain vigilant of fungal infection symptoms.
"As the investigation into this national fungal meningitis outbreak has progressed, we've learned that multiple drugs distributed to dozens of Illinois clinics by the New England Compounding Center could possibly be contaminated," said Salvi, managing equity partner at Salvi, Schostok & Pritchard P.C., a personal injury law firm in Chicago.
Salvi, whose firm is investigating cases linked to the fungal meningitis outbreak in the Chicago area and elsewhere in Illinois and other states, also cited medical officials who have said the incubation period for the specific fungal infection seen in the current outbreak is unknown.
"We're thankful that the Illinois patient thought to have meningitis seems to be in the clear, but many Illinois residents could still be affected by contaminated products from the NECC beyond the original steroid shots that were first identified in this outbreak," he said.
Dr. Randolph Chang, the physician who has seen the Chicago resident suspected of having fungal meningitis, said the patient does not seem to have the disease, though he has exhibited symptoms of exposure described by the U.S. Centers for Disease Control and Prevention (CDC), according to Medill Reports.
Chang is also the Illinois Medical Director for APAC Centers for Pain Management, which received the potentially contaminated steroid shots manufactured by the New England Compounding Center (NECC) at three Chicago area clinics before they were recalled in September.
Chang said that all 164 Illinois patients who received the contaminated epidural injections for back pain at the APAC Centers have been contacted, according to Medill Reports.
Injections of preservative-free methylprednisolone acetate, a steroid used for back pain and other conditions, have been implicated in the nationwide outbreak that has killed at least 24 people and infected 328 people in 18 states, according to the CDC.
Several patients suffered strokes that are believed to have resulted from their infections, the CDC says. The investigation also includes fungal infections associated with injections in a peripheral joint, such as a knee, shoulder or ankle.
The U.S. Food and Drug Administration (FDA) said this week that additional drugs distributed by the NECC may be infected with fungus as well. The FDA has advised health care officials across the country to remove them from their inventory.
On Tuesday, the FDA released a list of NECC customers and the thousands of products they had bought since May 21. More than 20 Chicago clinics are among the NECC customers in Illinois.
A fungus called Exserohilum rostratum, a black mold that usually attacks plants, has been identified in NECC products. It so rarely causes human illness that nobody knows its incubation period, according to the CDC.
"The majority [of cases] have incubation periods around one to four weeks, but we've clearly seen documented periods beyond that," Dr. Tom Chiller of the CDC said last week, according to National Public Radio.
The CDC says infections following steroid injections into ankles, knees, hips, shoulders or elbows "may take longer to develop than fungal meningitis."
"Unfortunately, this epidemic is not over yet and may well be far from over," Salvi said.
About Salvi, Schostok & Pritchard P.C.
Salvi, Schostok & Pritchard P.C. is a leading Chicago personal injury firm with offices in Chicago (22 West Washington Street, Suite 1600, Chicago IL 60602) and Waukegan (218 North Martin Luther King Jr. Avenue, Waukegan, IL 60085). The firm represents clients in matters involving medication errors, emergency room errors, failure to diagnose, hospital negligence, physician error, birth injuries, surgical malpractice, anesthesia errors, organ puncture/perforation, post-operative and pre-operation malpractice and surgical complications. The firm's success in medical negligence, personal injury and wrongful death cases features recoveries of more than $630 million on behalf of its clients, including more than 180 multi-million dollar verdicts or settlements. To learn more about Salvi, Schostok & Pritchard P.C., call (312) 372-1227 or use the firm's online form.