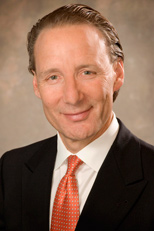 We wanted to add our voice to the warning for anyone who could possibly have received one of these infected steroid shots for back pain.
Chicago, IL (PRWEB) October 06, 2012
Chicago drug injury lawyer Patrick A. Salvi joined public health officials across the country in reaching out to back pain patients who have recently received steroid shots and could be facing the threat of fungal meningitis.
The U.S. Centers for Disease Control and Prevention (CDC) says tainted vials of a steroid injection used to ease back pain that were distributed by the New England Compounding Center of Framingham, Massachusetts, may have infected thousands of patients at 75 clinics in 23 states.
At least 35 people in six states, including Indiana, have contracted fungal meningitis after receiving the steroid shots, and five have died, the CDC says.
"We wanted to add our voice to the warning for anyone who could possibly have received one of these infected steroid shots for back pain," said Salvi, managing equity partner of the Chicago personal injury firm of Salvi, Schostok & Pritchard P.C., which represents clients across Illinois in medical malpractice and drug injury cases.
"Meningitis is nothing to take lightly," Salvi continued. "If you've had a steroid injection for your back between July and September this year, we urge you to contact a doctor immediately."
The New England Compounding Center voluntarily recalled three lots consisting of a total of 17,676 single-dose vials of a steroid known as preservative-free methylprednisolone acetate, according to the Washington Post. Methylprednisone is most often used to treat lower back pain in older adults.
The U.S. Food and Drug Administration (FDA) said its inspectors found contamination in a sealed vial of the steroid at the Massachusetts pharmacy. ABC News said the vial seized by the FDA contained levels of fungus that were visible to the naked eye.
"The ABC News report is shocking," Salvi said.
The FDA is advising physicians not to use any New England Compounding Center products.
Meningitis is an infection that causes the tissues lining of the brain and the spinal cord to become inflamed. Symptoms include severe headache, stiff neck, nausea, fever, dizziness and trouble walking. Symptoms may take a few days to a month to develop, authorities say.
There are several types and causes of meningitis. Fungal meningitis is not contagious like the more common viral forms.
The CDC has identified meningitis cases in Indiana, Maryland, Tennessee, Virginia, Florida and North Carolina that are traced back to steroid shots from the Massachusetts pharmacy.
The tainted steroid shots were also distributed in Illinois, Ohio, Michigan, Minnesota, California, Connecticut, Georgia, Idaho, New Hampshire, New Jersey, Nevada, New York, Pennsylvania, Rhode Island, South Carolina, Texas, and West Virginia, the CDC says.
"We will certainly be looking into how Salvi, Schostok & Pritchard can help to protect the rights of anyone harmed by this outbreak here in Illinois and the Midwest," Salvi said. "No individual patient or their family should have to deal with this on their own."
About Salvi, Schostok & Pritchard P.C.
Salvi, Schostok & Pritchard P.C. is a leading Illinois personal injury firm with offices in Chicago and Waukegan. In addition to representing clients in catastrophic personal injury, medical malpractice, aviation and product liability cases, the firm focuses on car and truck accidents, airplane and train accidents, construction injuries, birth injuries, brain injuries, unsafe properties and animal attacks. The firm has obtained more than $630 million on behalf of its clients in personal injury and wrongful death cases, including 180 multi-million dollar verdicts or settlements. The firm's Chicago office is located at 22 West Washington Street, Suite 1600, Chicago IL 60602. For more information, call (312) 372-1227 or use the firm's online contact form.