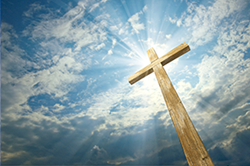 West Palm Beach, Florida (PRWEB) June 04, 2013
Thirty days at an inpatient treatment center is rarely enough time to truly treat the physical, emotional and mental trauma that addiction can create. For many, they are only starting to reach a point of physical stability after 30 days. Recovery Associates Christian Drug Rehab Center wanted to offer clients a way to remain connected to a solid support system. While clients at Recovery Associates generally attend the program anywhere from three months to a year, the Alumni program offers graduates a way to stay part of Recovery Associates long after they complete treatment.
Another benefit of the new Alumni Program is that it reminds clients what it means to really have fun again. For many addicts and alcoholics, they struggle with the idea of having sober fun—even though "partying" (i.e. drinking and getting high) had stopped being fun a long time ago. Activities like fishing trips, scavenger hunts and volleyball tournaments help remind clients what it means to really enjoy life again.
Recovery Associates is a drug and alcohol treatment center that provides a variety of programs and services for men, women and teens struggling with chemical dependency issues. At the core of their philosophy is the belief that addiction is a treatable illness. Their addiction treatment experience has shown that anyone is capable of achieving lasting recovery and physical, mental and spiritual freedom from the disease of addiction.
Their unique program offers three different tracks: a Traditional Track, an Expressive Therapies Track and a Christian Rehab Track. They believe that by utilizing a variety of therapies they can better assist their clients in finding their own individualized path to recovery. Their focus is on the underlying issues that have led to the addictive behaviors and destructive patterns.
Recovery Associates' drug addiction team is made up of a Board Certified Addictions Psychiatrist, Master's Level Therapists and Certified Addictions Counselors. They are passionate about recovery and helping individuals and families begin the healing process.