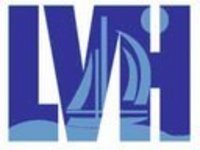 We, at Lakeview Health Systems, believe that addiction can happen to anyone, anywhere. So we have to decided to make sure there is support, and educational tools for whomever, wherever they might be
Pompano Beach, FL (Vocus) March 2, 2010
Lakeview Health Systems, a Florida based drug and alcohol rehabilitation center, announces the launch of its Recovery 2.0 Social Media Campaign, targeting addicts in recovery, families of addicts, and treatment professionals that use the social networks Twitter, Facebook, and Youtube.
"We, at Lakeview Health Systems, believe that addiction can happen to anyone, anywhere. So we have to decided to make sure there is support, and educational tools for whomever, wherever they might be," said Robyne Wilkerson, Internet Marketing Director. "We wanted to create a safe haven online, in addition to our 24 hour call center, so that whenever a person or their loved one is ready to take the first step to recovery, we are here to help them through it."
Twitter is a real-time short messaging service whereby people follow the sources most relevant to them. Recovering addicts can find inspirational quotes, links to blog posts and other recovery resources at Drug Recovery Now Twitter Page. Families of addicts can find support, dialogue with staff, and read testaments of others in like situations at twitter.com/friendnrecovery. Treatment Professionals and those interested in the Lakeview Health Group can find information at twitter.com/lakeviewhealth.
Facebook is a social utility that helps people communicate more efficiently with their friends, family and coworkers and Lakeview Health Systems can be found on Facebook at Lakeview Health Systems Facebook Fan Page.
Youtube is the world's most popular video community, allowing millions of people to discover, watch and share originally created videos. Lakeview Health Systems has a question and answers section, testimonial videos, and a tour of their campus when you visit: Lakeview Health Systems Youtube Page
About Lakeview Health Systems
Lakeview Health Systems is a recognized drug and alcohol rehabilitation treatment center that was distinguished by receiving the Gold Seal of Approval by the Joint Commission of Accreditation of Health Organizations for its outstanding care in the areas of alcohol rehabilitation, drug rehab and dual diagnosis treatment. The team at Lakeview Health Systems has been helping people restore their lives after the disease of addiction for a combined 25 years.
For additional information on the Lakeview Health Systems' drug rehabilitation program, alcohol rehab or dual diagnosis treatment center or for admission to our addiction treatment facility, please call us toll free at, 1-866-657-4357 or visit their website: lakeviewhealth.com.
###