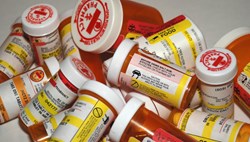 West Palm Beach, Florida (PRWEB) May 02, 2013
Recently, laws attempting to control and monitor the prescription of habit-forming drugs have been enacted. However, for those who are already addicted, these changes have come too late. In an attempt to combat this alarming and pervasive epidemic, Recovery Associates, a drug and alcohol treatment center, developed a program specifically designed to address the needs of this new type of drug addict. An article that appeared March 29th, 2013 in the Los Angeles Times, highlights the widespread nature of this deadly trend: http://www.latimes.com/local/lanow/la-me-ln-prescription-drugrelated-deaths-continue-to-rise-20130329,0,2980747.story.
Recovery Associates' focus has been on creating a program that monitors clients as they return to work, school and essentially everyday life, and that supports them as they learn to live a life of sobriety. Part of the problem is that individuals struggling with chronic pain will turn to prescription opiates (Oxycontin, Vicodin, Fentanyl etc.) to alleviate their discomfort. These are people who may have never even considered trying illicit street drugs, who are now being introduced to a substance as potent and addictive as heroin. The program at Recovery Associates includes chiropractic care, yoga, movement therapy and non-habit forming medication to provide an effective alternative to pain management.
Recovery Associates is a drug and alcohol rehab facility that provides a variety of programs and services for men, women and teens struggling with chemical dependency issues. At the core of their philosophy is the belief that addiction is a treatable illness. Their addiction treatment experience has shown that anyone is capable of achieving lasting recovery and physical, mental and spiritual freedom from the disease of addiction.
Their unique program offers three different tracks: a Traditional Track, an Expressive Therapies Track and a Christian Track. They believe that by utilizing a variety of therapies they can better assist their clients in finding their own individualized path to recovery. Their focus is on the underlying issues that have led to the addictive behaviors and destructive patterns.
Recovery Associate s' multidisciplinary team is made up of a Board Certified Addictions Psychiatrist, Master's Level Therapists and Certified Addictions Counselors. They are passionate about recovery and helping individuals and families begin the healing process.