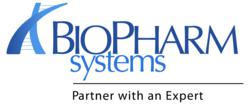 There has never been a time in our history where the detection, assessment, understanding, and prevention of adverse effects have been under so much scrutiny.
San Mateo, CA (PRWEB) May 30, 2012
BioPharm Systems, a leading provider of clinical trial, data, and drug safety solutions, and a Gold level member of Oracle PartnerNetwork (OPN), today unveiled Accel-Tracker, an accelerator for Oracle Health Sciences Empirica Topics, to assist sponsors and clinical research organizations in the management of information associated with potential pharmacovigilance signals.
Accel-Tracker is a pre-configured version of Oracle Health Sciences Empirica Topics that uses BioPharm Systems' unique methodology (based on techniques promoted by the Council for International Organizations of Medical Sciences (CIOMS) Working Group VIII) to facilitate the formal prioritization and evaluation of signals identified within a company. The software application empowers companies to track and manage information and activities (Topics) that are related to potential drug safety and pharmacovigilance signals.
"There has never been a time in our history where the detection, assessment, understanding, and prevention of adverse effects have been under so much scrutiny," said Dr. Rodney Lemery, vice president of safety and pharmacovigilance, BioPharm Systems. "The European Union has recently introduced new pharmacovigilance regulations requiring companies to strengthen their efforts on the documentation surrounding the detection, prioritization and formal evaluation of signals by July 2012. Having the ability to provide an agency with objective evidence on the entire signal management process will become a critical part of safety and pharmacovigilance work."
Oracle Health Sciences Empirica Topics and Accel-Tracker, together, can help protect an organization in an audit and ensure it has a well-established methodology for signal management. To learn more about Oracle Health Sciences Empirica Topics and Accel-Tracker, please visit http://www.biopharm.com or watch the webinar "Using Oracle's Empirica Topics to Document Your Signal Management Process."
BioPharm Systems is also an Oracle Accelerate solution provider.
About Oracle Accelerate
Oracle Accelerate is Oracle's approach to provide rapid implementation business software solutions to midsize organizations. Oracle Accelerate solutions include Oracle's enterprise-class software delivered with business accelerators by expert implementers. Business accelerators are rapid implementation tools, templates and industry- and geography-specific leading practice process flows to help dramatically reduce implementation time, complexity, cost, and risk. To find out more, visit oracle.com/accelerate.
About Oracle PartnerNetwork
Oracle PartnerNetwork (OPN) Specialized is the latest version of Oracle's partner program that provides partners with tools to better develop, sell and implement Oracle solutions. OPN Specialized offers resources to train and support specialized knowledge of Oracle products and solutions and has evolved to recognize Oracle's growing product portfolio, partner base and business opportunity. Key to the latest enhancements to OPN is the ability for partners to differentiate through Specializations. Specializations are achieved through competency development, business results, expertise, and proven success. To find out more, visit oracle.com/partners.
About BioPharm Systems
BioPharm Systems is an IT consulting company that focuses on the life sciences industry. We have extensive experience in the implementation, integration, migration, upgrade, and hosting of the following Oracle clinical trial management, drug safety and pharmacovigilance, clinical data warehousing and analytics, clinical data management, and electronic data capture systems: Siebel Clinical, LabPas, Argus Safety Suite (Argus Safety, Argus Safety Japan, Affiliate, Interchange, Reconciliation, Dossier, Insight, and Perceptive), Adverse Event Reporting System (AERS), Empirica Signal, Empirica Topics, Life Sciences Data Hub (LSH), Clinical Development Analytics (CDA), Oracle Clinical, Remote Data Capture (RDC), and Thesaurus Management System (TMS).
Founded in 1995 and headquartered in California, BioPharm Systems has offices in the United States and the United Kingdom. To learn more about the company's products and services, please call +1 877 654 0033 (U.S.), +44 (0) 1865 910200 (U.K.), or e-mail info(at)biopharm(dot)com.
Trademarks
Oracle and Java are registered trademarks of Oracle and/or its affiliates.
North America Sales Contact:
Rod Roderick
rroderick(at)biopharm(dot)com
+1 877 654 0033
Europe/Middle East/Africa Sales Contact:
Rudolf Coetzee
rcoetzee(at)biopharm(dot)com
+44 (0) 1865 910200
Communications Contact:
Eugene Sefanov
esefanov(at)biopharm(dot)com
+1 617 795 2032
Twitter: twitter.com/BioPharmSystems
Facebook: facebook.com/BioPharmSystems
LinkedIn: linkedin.com/companies/biopharm-systems-inc
Google Plus: plus.google.com/104105608638786200757
YouTube: youtube.com/user/BioPharmSystems