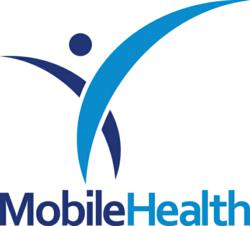 When an employer hires an employee screening company, they are looking to relieve an administrative burden. In this technology age, there is no more room for mistakes
New York, NY (PRWEB) April 15, 2013
Starting in April 2013, Mobile Health is offering free clinic tours for employers wanting to learn more about pre-employment drug testing and physicals. These tours are available by appointment in all of Mobile Health's 6 locations across New York City and Long Island. This transparency approach is part of Mobile Health's "Screen Your Screener" campaign to encourage employers to perform their own due diligence when it comes to hiring an employee screening company.
The tours will focus on both the patient experience and Mobile Health's operational quality assurance. As a customer service focused company, Mobile Health has a streamlined workflow that sees over 250,000 patients a year for a variety of services. During the tour, guests will learn about proprietary technology that guides a patient through the entire experience, ensuring a satisfactory stress-free experience.
Many employers use Mobile Health for a variety of pre-employment services including medical exams, in addition to drug testing. These medical exams are customized and packaged to each client based on their unique business need. To fulfill all requests, Mobile Health staffs medical professionals specifically trained to perform these specialized procedures.
"When an employer hires an employee screening company, they are looking to relieve an administrative burden. In this technology age, there is no more room for mistakes, and I invite employers to come see who Mobile Health accomplishes this," says Rafael Landeiro, Mobile Health's Marketing Coordinator.
Employers interested in signing-up for a tour can request one online by visiting: http://www.mobilehealth.net/clinic-tours/
About Mobile Health
Founded in 1984, Mobile Health is a high volume provider of employee screening services for employers in the New York City and Long Island region. As a one stop shop for clients, Mobile Health's technology interface allows employers to schedule employee physicals, drug tests and schedule background checks as well. Annually, Mobile Health screens over 250,000 applicants through their 6 medical centers. For more information, visit their website at http://www.mobilehealth.net