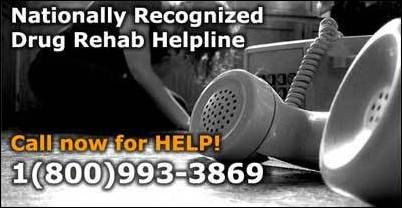 Jacksonville, FL (PRWEB) July 23, 2007
The ever-popular "12 step program" is effective for breaking addiction, but how come there aren't any steps for staying clean and sober? Rehabilitation and drug rehabs are businesses, and just like any other business, return clients are favorable. Preventing relapse is not a priority at many drug rehabs, only breaking addiction, even if it is temporary.
It is possible to prevent relapse, and the following ten steps have proven useful in helping to keep you from reverting to old addictions.
1. Take Your Medication - Do not stop taking prescribed mediation simply because you feel you are ready. Do not go against the advice of medical professionals. They are educated and trained to know what is best for you when it comes to your medication. Unless there are serious side effects or you have discussed your medication with another doctor, do not stop taking your medication. This is a leading cause of relapse.
2. Avoid Negative Environments - Returning to a favorite bar or a drug-using friend's house is also a top cause of relapse. The temptation of being around an easily abused substance can often be too much, and having it readily available makes the temptation all the more dangerous. "Slippery" places can lead you down the slope back to rehab or detox. This includes being around friends, loved ones, or sexual partners who still use.
3. Isolation - Do not isolate yourself from the outside world. Surround yourself with friends in a positive environment. Get out, go the movies, go to social gatherings, just make sure you aren't skipping support meetings, and in moments of weakness, remember that help is only a phone call away. Support lines can be your best friend when you're feeling vulnerable to reverting to your addiction.
4. Cut Yourself Off - Do not keep alcohol, drugs, or paraphernalia in your house for any reason. Just being around alcohol or drugs can be enough to cause relapse.
5. Positive Thinking - Dwelling on the possibility of relapse and the negative aspects of your addiction, rehab or detox experience can also cause a relapse. Thinking positive thoughts about the present and future can help you get over the past, and realize that your past merely contributes to who you are today - it doesn't define who you are. Obsessing over drugs and alcohol is detrimental to your recovery.
6. Follow your treatment plan - medication aside, following your medical professional instructions, attending meetings or therapy sessions, and regular doctors appointments can help prevent relapse. By following the guidelines set by your professional, you serve the best chance for life-long recovery.
7. Confidence - Be confident in your recovery, but not overconfident. Realizing that relapse is possible is necessary to prevent it. Believing that you cannot relapse can only lead to a harder fall if you do.
8. Set Realistic Goals - By setting goals you can reach, like monthly or weekly checkpoints, you will show yourself that you are strong enough to beat relapse. Being a perfectionist or setting unrealistic goals can be discouraging and can cause additional stress, which can lead to relapse.
9. Watch for the Warning Signs - Changes in your normal activities, like sleeping patterns, personal hygiene, energy levels, emotional states, irritability, stress levels, and more can be signs that you may be heading toward a relapse. If any of these warning signs occur, be sure to seek immediate support from a friend, loved one, or your drug rehabilitation or alcohol drug rehabs.
10. Vigilance - Recovery is a life-long road. Relapse is always a threat, but with ample vigilance, strength, and hope, you are armed for the fight.
These ten steps are not definitive by any means, but a guideline for the steps necessary for lifelong relapse prevention.
###