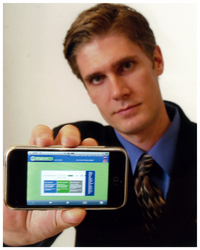 We've made a number of upgrades to the site to improve the experience of member pharmacies
San Antonio, TX (PRWEB) June 30, 2008
eDrugSearch.com, the popular prescription drug shopping site and social network, announced today that its search engine now includes more than 100,000 real-time drug listings from its 36 member pharmacies -- making eDrugSearch.com the most comprehensive resource for prescreened Internet pharmacies available online.
"In recent months, eDrugSearch.com has teamed with our member pharmacies to ensure that every medication in their inventories, in all quantities and dosages, is reflected in our database," said Cary Byrd, founder and president of eDrugSearch.com. "This has increased the listings in our system by more than 50 percent -- further empowering consumers to find the lowest prices available for prescription drugs online."
eDrugSearch.com's new system makes it easier for member pharmacies to keep consumers up to date on their drug inventories and prices, Byrd said.
"We've made a number of upgrades to the site to improve the experience of member pharmacies," Byrd explained. "Previously, pharmacies were required to log in to the eDrugSearch.com database and add products and feeds to their listings manually; now, we process all their data for them on an ongoing basis, ensuring that their complete inventories are listed in our system, along with the latest prices."
Byrd said his site also has made additional improvements based on customer feedback to enhance the end-user experience.
"We're always learning from our registered users, and we're always working to make our drug search algorithm more efficient for them," Byrd said. "Most recently, we've improved the quality of results for multi-word searches, we've upgraded the 'suggest search' feature, and we've given our customers more options for sorting results."
The eDrugSearch.com Story
eDrugSearch.com launched in January 2007 as a vertical search engine for Americans interested in purchasing safe, low-cost prescription drugs from prescreened international pharmacies. eDrugSearch.com brings together licensed and accredited pharmacies from around the world in one easy-to-use database.
Approximately 70 million Americans live without prescription drug insurance today. While many are interested in Canadian or other international pharmacies to save money on their
prescriptions, they are often concerned about whether they can trust the quality and safety of prescription medications online.
eDrugSearch.com addresses these concerns by only accepting Internet pharmacies upon completion of a rigorous preapproval process - including establishing proof of home-country government licensing and third-party accreditations.
In addition to emphasizing safety, eDrugSearch.com offers up-to-the-minute price search, detailed drug information, and other features that make it the most advanced shopping engine for online prescription medication shoppers.
In February 2008, eDrugSearch.com introduced the eDrugSearch.com Community, the first social network for prescription drug consumers -- enabling users to rate and review pharmacies, share experiences, and make friends and join groups around similar medication interests.
Consumers can register for a free membership with eDrugSearch.com at the following url: http://www.edrugsearch.com/register.
About eDrugSearch.com
Based in San Antonio, eDrugSearch.com is the Health 2.0 social network and comparison shopping site for U.S. consumers seeking prescription medications from prescreened Canadian and other international pharmacies. eDrugSearch.com's social network empowers members to rate and review pharmacies, share experiences with other members, and more. eDrugSearch.com president and founder Cary Byrd is an impassioned advocate for reform of U.S. prescription-drug law. For more information, visit the company's Web site at http://www.eDrugSearch.com or its blog at http://www.edrugsearch.com/edsblog.
###